On 9th September, during the Forum on China-Africa Cooperation, president of Zimbabwe Emmerson Dambudzo Mnangagwa had a cordial meeting withSICAS & BRCIC Founder Ms. Zhanglu, and witnessed the signing ceremony with their foreign ministry.
Ms. Zhanglu thanked President Mnangagwa and the Zimbabwean government for making important contributions to the education of Zimbabwe students studying in China, and encourage more students studying in China.
"China and Zimbabwe have always been good friends, good partners, and good brothers," Miss Zhanglu said. "We hope both sides to continue to strengthen political mutual trust, firmly support each other on issues involving the education in China. We will continue to support Zimbabwe students application and education in Chinese universities"
Mnangagwa speak highly of what BRCIC and SICAS are doing, and fully supports the cooperation measures proposed under the Belt and Road Initiative, and expects to strengthen cooperation with China in education, investment, financing, infrastructure, agriculture, telecommunications, electricity, among other areas.
Mnangagwa said Zimbabwe and China have a unique friendship and that the Zimbabwean government and people appreciate China's precious assistance to help improve the country's economy and its people's livelihood for years.
After the meeting, Mnangagwa witnessed the signing of bilateral cooperation documents.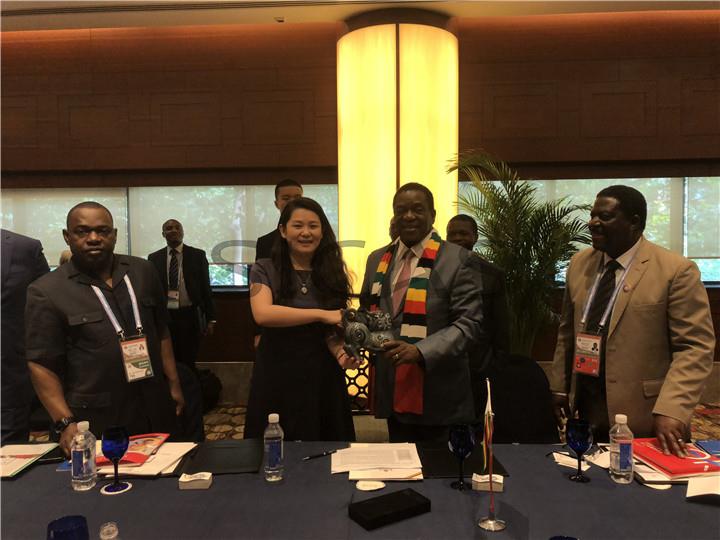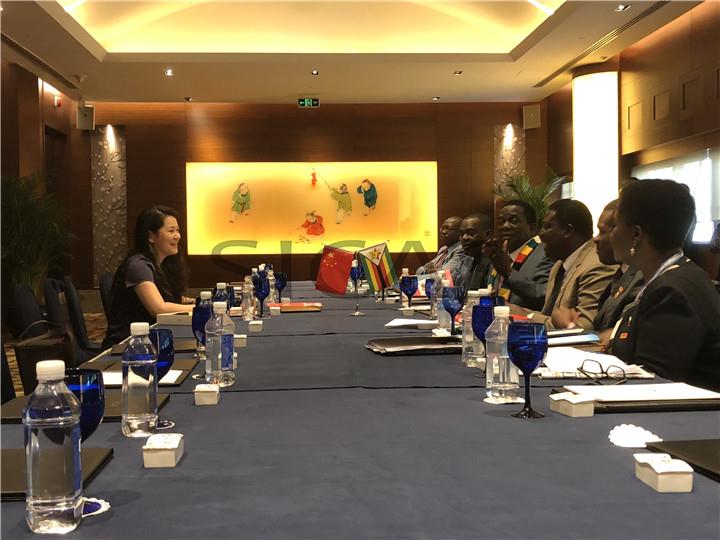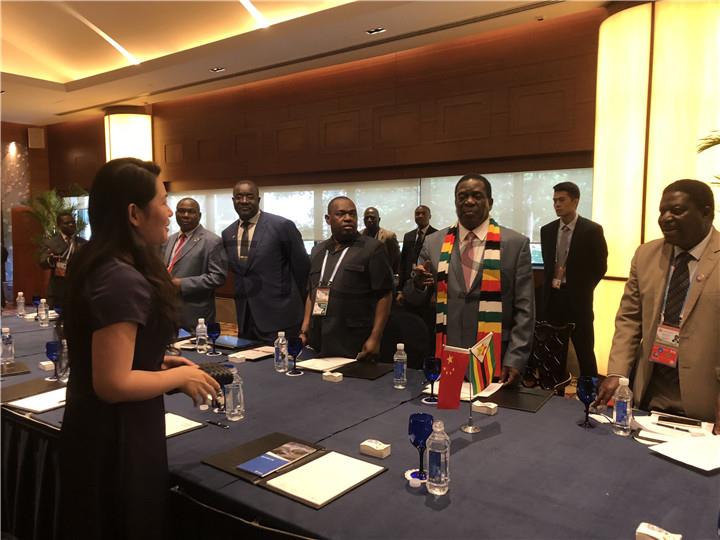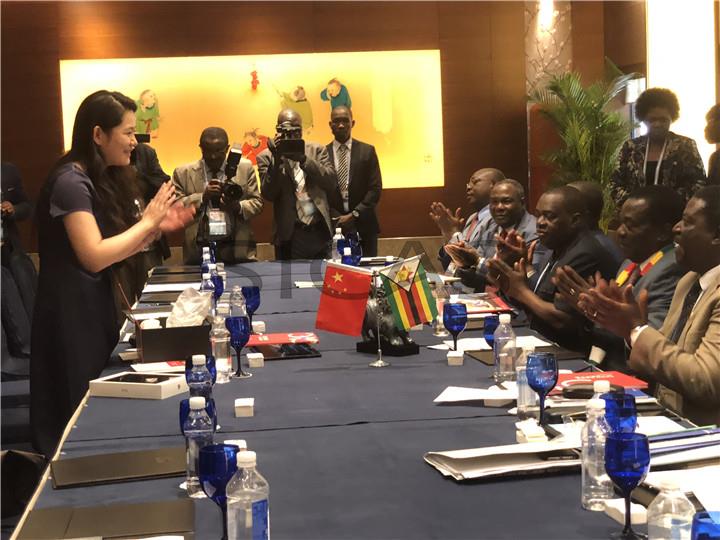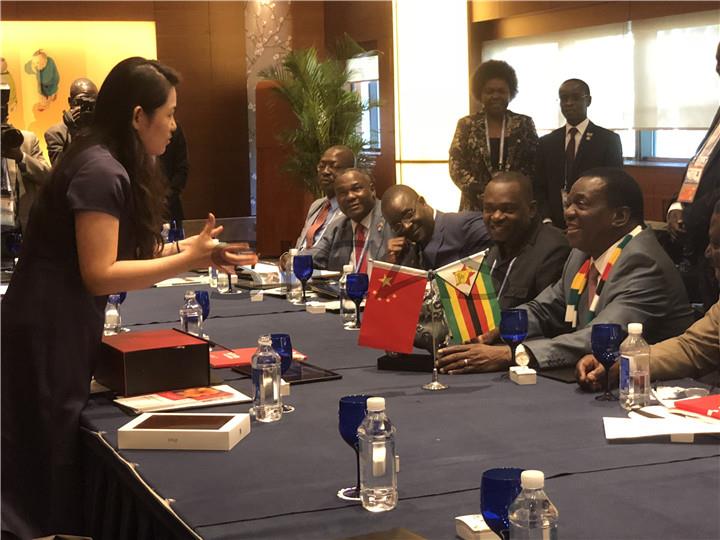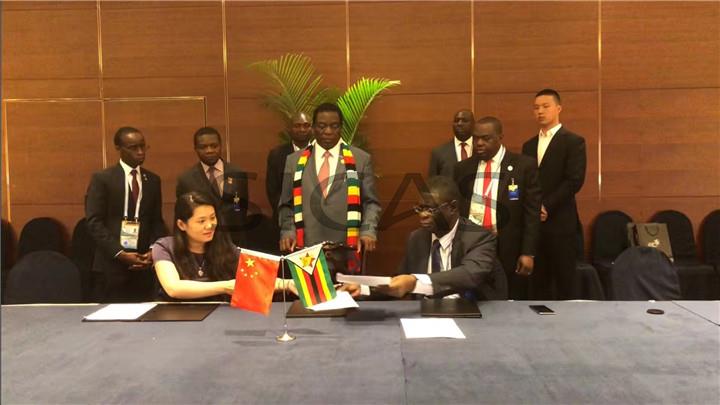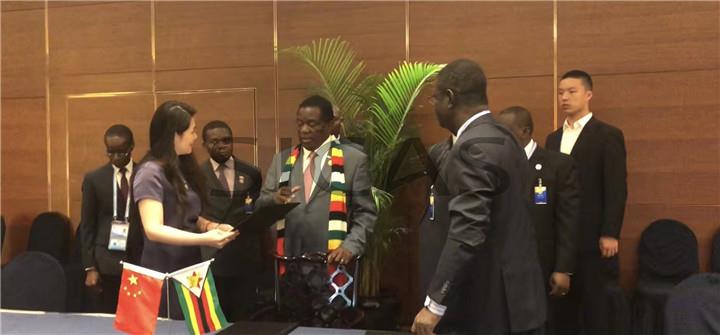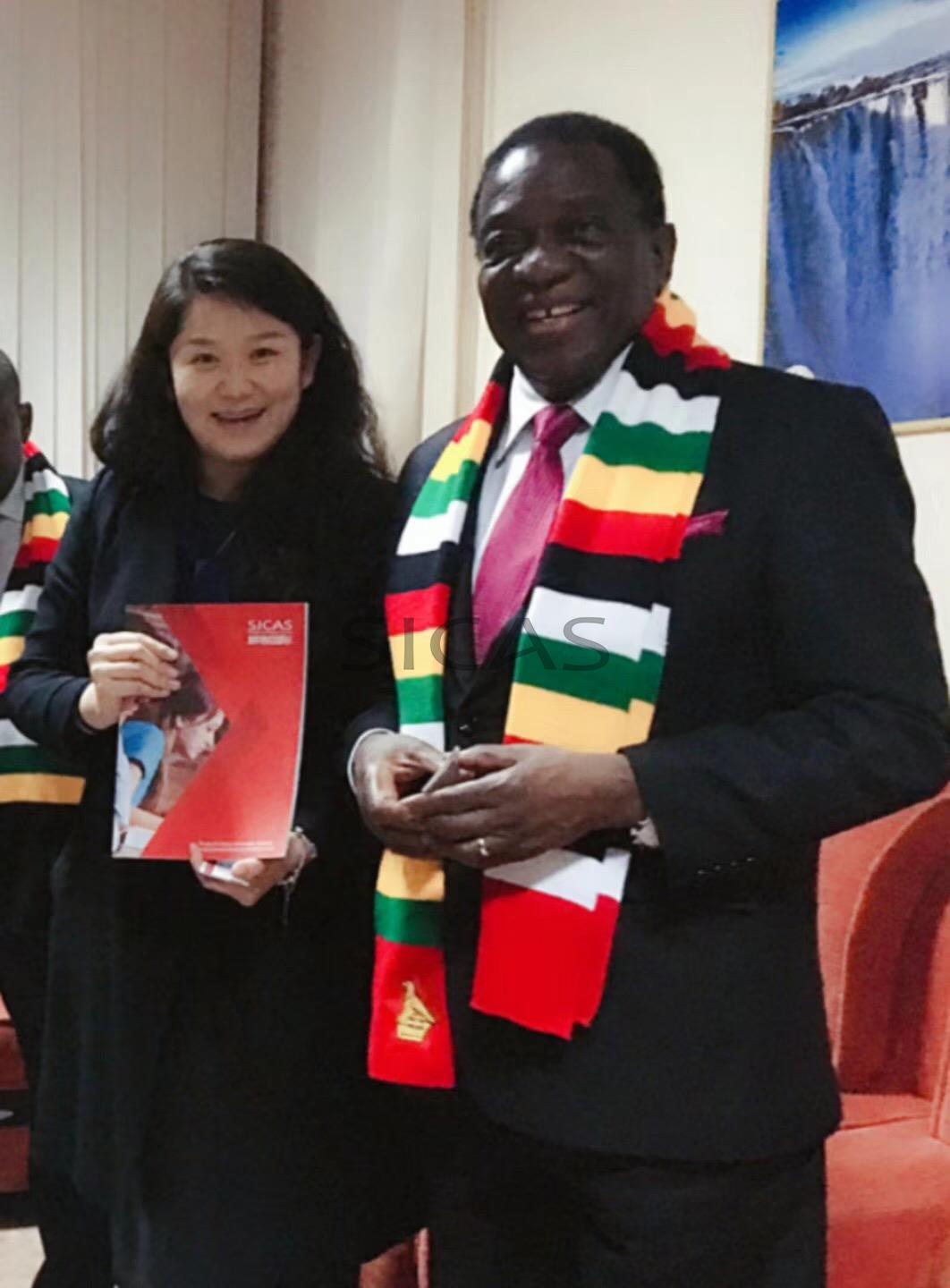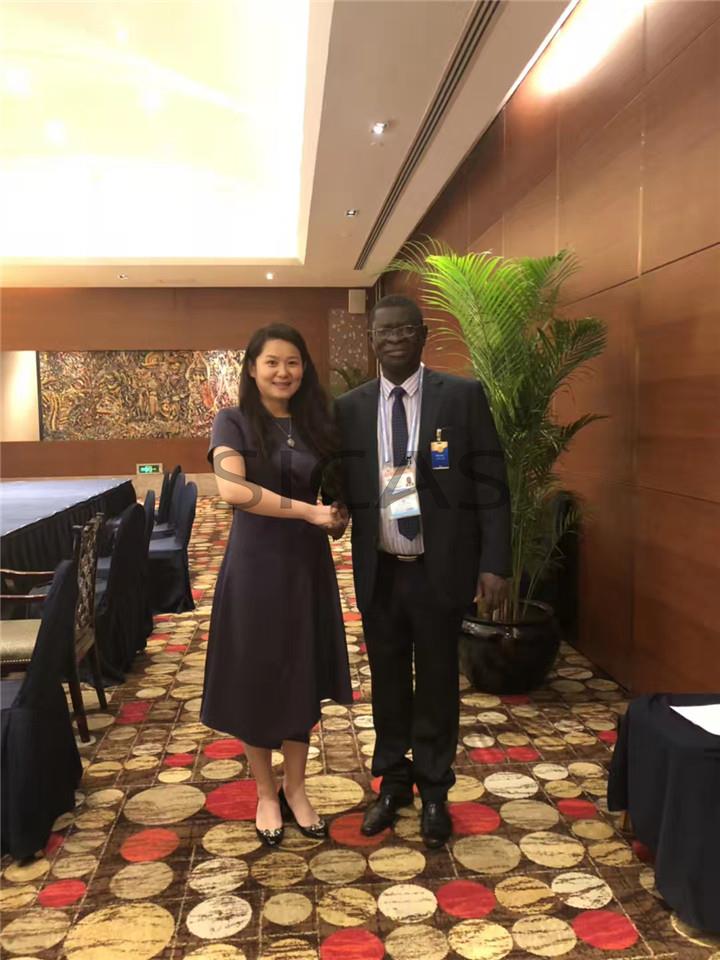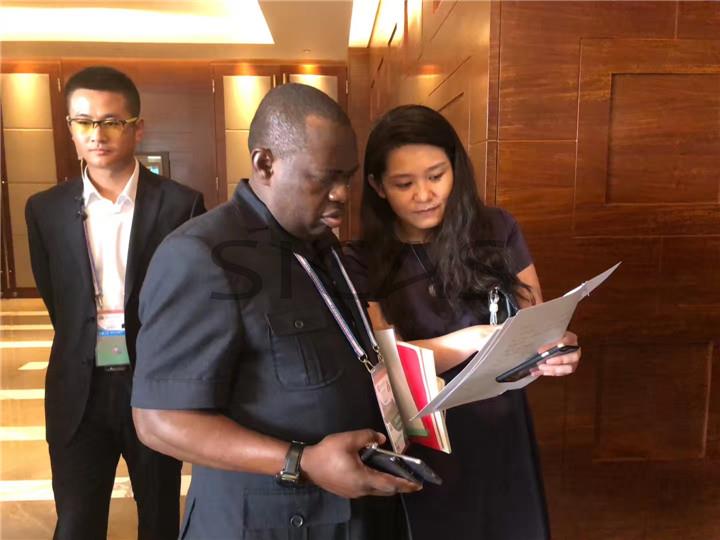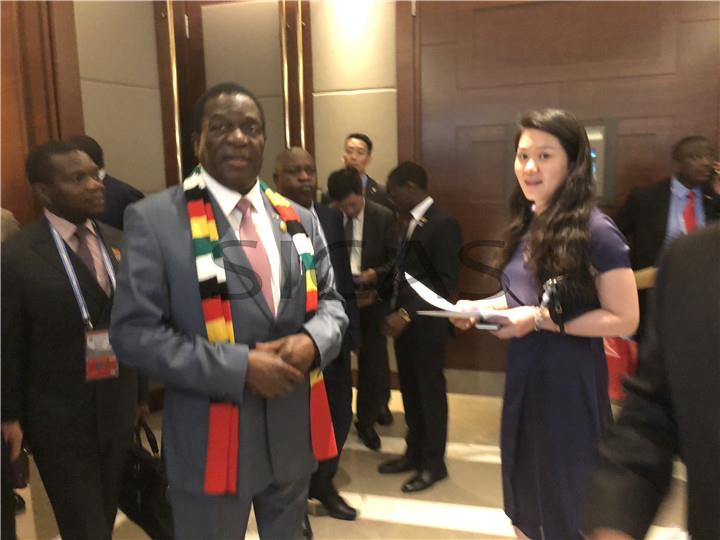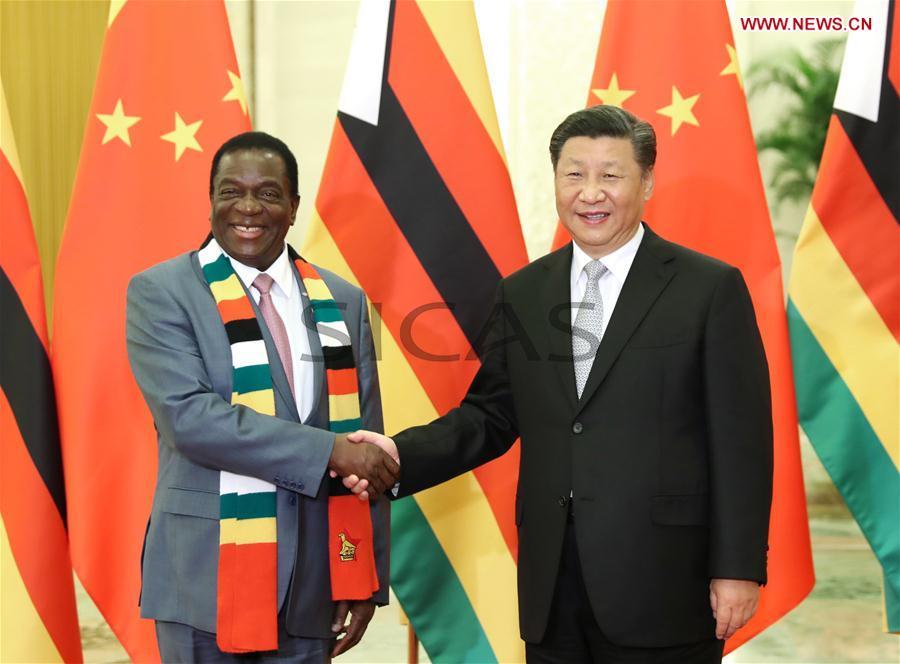 Chinese President Xi Jinping (R) meets with Zimbabwean President Emmerson Mnangagwa at the Great Hall of the People in Beijing, capital of China, Sept. 5, 2018.
Zimbabwe Ambassador to China Visited SICAS and BRCIC
Zimbabwe ambassador to China visited SICAS and BRCIC, and signed authorization contract for cooperation in fields like economy, education and more. He spoke highly of what SICAS and BRCIC are doing, and hope more and more Zimbabwean students could study in China universities.