What should I prepare for packing before studying in China?
Recently, many SICAS students got their X1 visa and get ready to China. Congratulations to them. Here we collected frequently asked questions for your reference.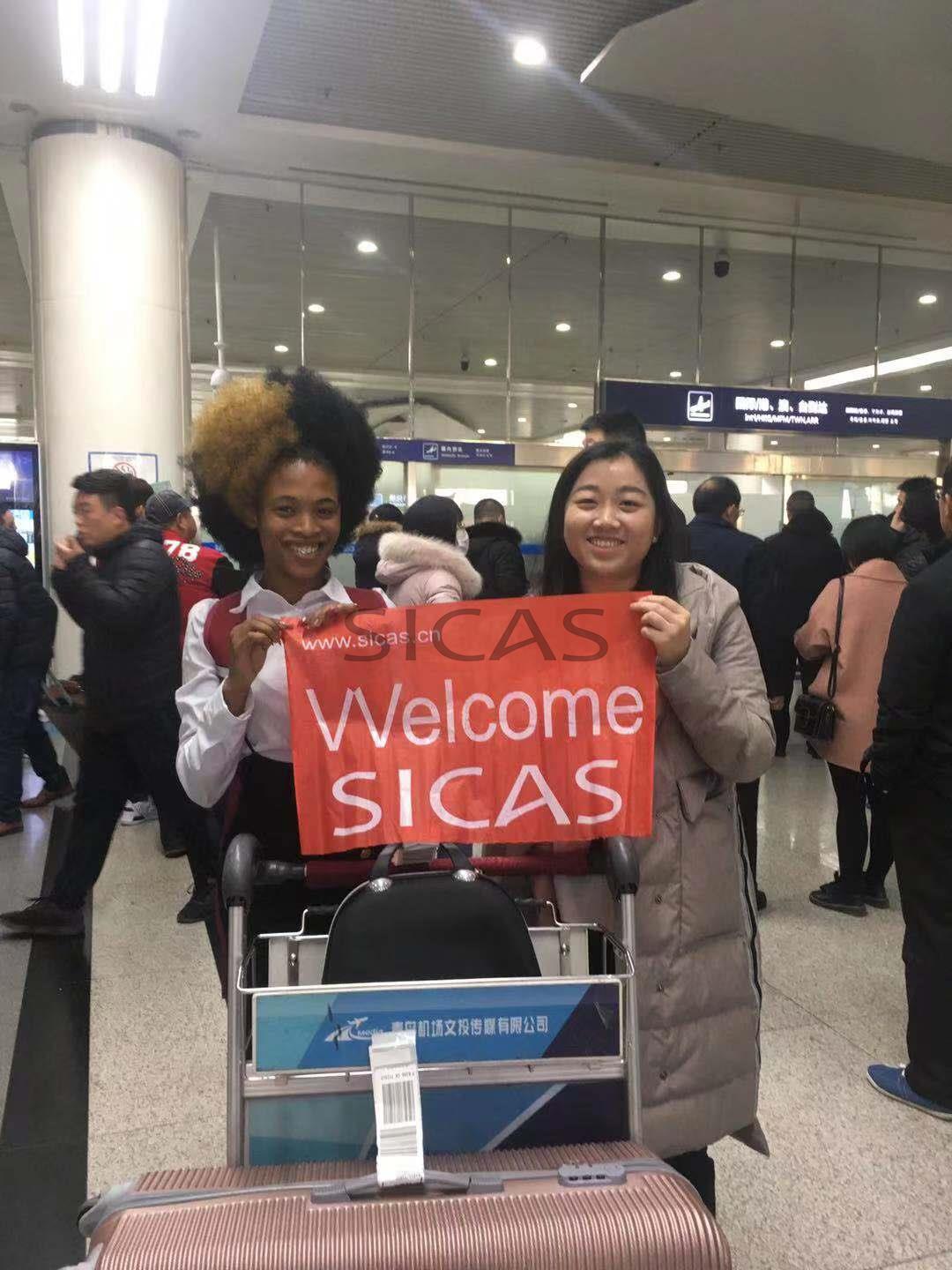 Q1: What should I prepare for packing before studying in China?
A: This is a SICAS basic list of what you should bring for studying in China. Make sure getting these things with you before boarding the flight.
Miscellaneous Items
These things are essential when you entering into the country:
1. Important documents (passport, visa, itinerary, plane tickets, related health certificate)
2. Photocopy of your passport information pages. Also leave a copy at home.
3. Epidemic prevention supplies (mask, protective clothing )
4. International calling card and access numbers for the countries where you will travel.
5. 500-1000 RMB in cash when you first arrive for transport and check-in
6. Address and phone number of your university admission office
7. Nucleic acid test certificate
8. Vaccine registration certificate
9. other documents required by your university
Clothing/Shoes
1.Consider both the physical & social climate; dress accordingly.
2.Dark colors do not show dirt as readily
3.Comfort and practicality are the keys for both clothing and shoes
4.Pajamas (2 pair)
Toiletries
Don't overstock on toiletries because most things are available in major cities in China. Remember to transfer liquids from breakable containers into plastic containers and use tape to seal the lids when traveling or pack them in ziplock bags to separate them from clothing
1.Shampoo/Conditioner
2.Toothbrush/toothpaste
3.Soap
4.Tissues
5.Prescription drugs for the duration of your time abroad (in your carry-on)
6.Extra eyeglasses
Beside the far southern part of the country where is warm all year round, most part of China has four very distinct seasons and the temperature can be range from -10 to 30 centi-degrees annually. Both T-shirt and warm coat might be necessary while you are living in China.
Voltage
Electronic appliances in China operate on 220 voltages. If the voltage standard is different in your country then you will need to purchase a travel voltage converter (or, if the appliance is relatively inexpensive, purchase a new one in the host country). What's more, Voltage isn't the only thing that varies from country to country. Electrical wall outlets also differ in shape, assortment and arrangement of holes. To be prepared, make sure you get an adapter set to go with the converter. You can inquire about international voltage converters at an local electronics store.
SICAS Reminder:
1. Check airline regulations for weight, size and number of bags
2. In your carry-on, keep a change of clothes, toiletries, valuables, important documents (passports, visas, arrival instructions) and medications in their original containers
3. Clearly identify your luggage inside and out with your name and address on it. Colored tape can make it easy to identify among similar baggage.
4. Lastly, you should keep your money, important documents, valuables, medication, a change of clothing and some toiletries in your carry-on in case your luggage gets lost.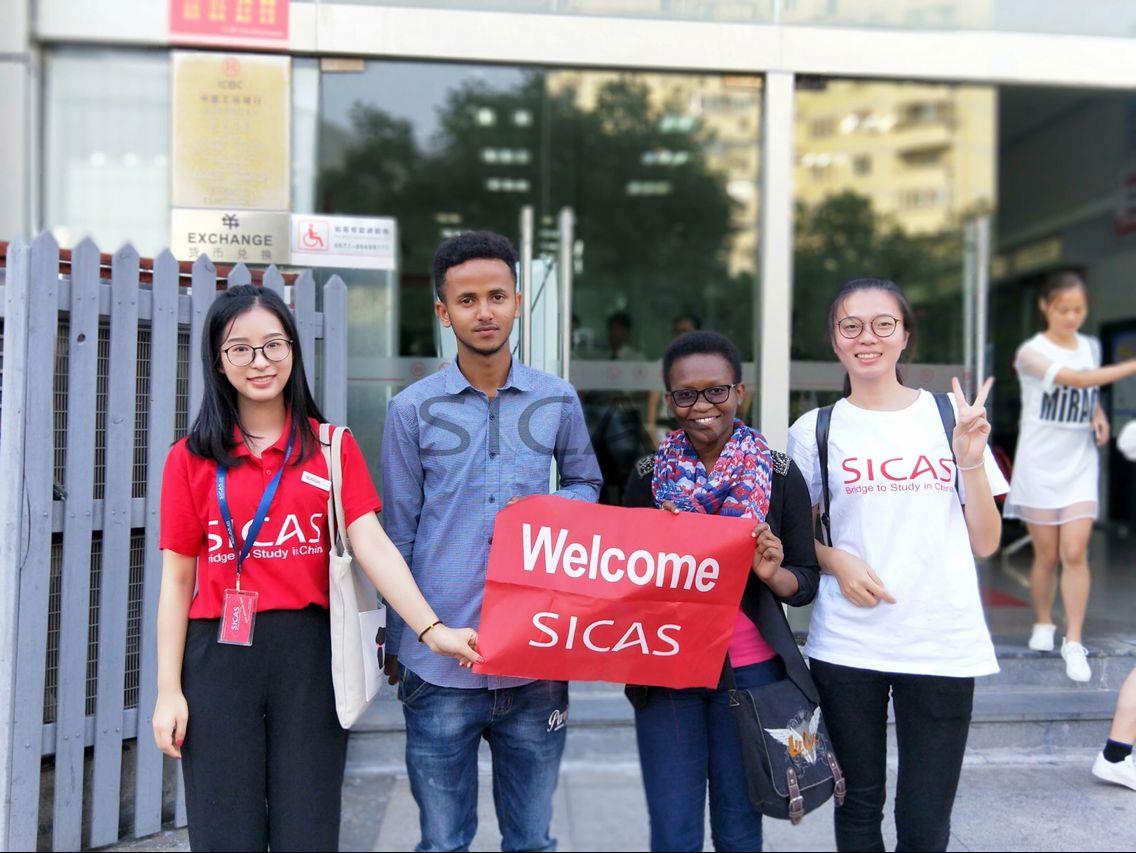 Q2: What is the current quarantine policy?
A: The Current Quarantine Policy for Foreigner Entering China is "5+2", which means "5-day centralized quarantine +2-day home quarantine" and those who do not meet the conditions for 2-day home quarantine should undergo 10-day centralized quarantine all together.
During the quarantine, student should pay for all the fees by themselves. It is estimated that the cost is around 400CNY -800CNY(about 60USD-100USD) per day. Please note that the quarantine policy may change due to government policies. And pls also follow the guidance of your university.
Q3: How to go to quarantine?
A: After your flight arrives at the airport, special staff will arrange the passengers of the whole flight to go to a fixed hotel for isolation. You do not need to find hotel by yourself.
Q4: How to eat during quarantine?
A: The quarantine hotel will arrange your three meals. The cost is included in your room fees. You can also order food delivery.
Q5: Can I leave my room during quarantine?
A: No, during the quarantine, each person leave in Single room. You can not leave your room during quarantine.
Q6: Can I use internet during quarantine?
A:Yes, you can also use Wi-Fi in hotel.
Q7: How can I get to university after quarantine?
A: If you used SICAS Plus Package or booked SICAS pick-up service. SICAS Care Team member in each city will guide you to your university.
Q8: Can I enter in my campus directly?
A: Most campuses are under closed management, and you can't enter the campus directly. You need to keep in touch with your tutor before you leave, and update your locations in time. Each school needs to prepare some procedures for campus construction, such as health codes and nucleic acid certificates. You need to prepare according to the requirements of the school before you are allowed to enter the campus. And you also need to follow your local city and universities`s quatantine policy.
Related Articles:
You can easily get all the most useful information for free on our website:
SICAS ( Study in China Admission System) Welcomes you all to apply to study in universities in China.
Email:service@sicas.cn
Wechat/ Whatsapp: + 86-15318861816