The Memorable Time I Spent at HUST
Name:谢乐福 MUDASSAR RAUF
Nationality:Pakistan
School:School of Mechanical Science and Engineering
Major:Mechanical Engineering
Degree Awarded:Doctoral Degree
Enrollment Y/M:2017/09
01 Story at HUST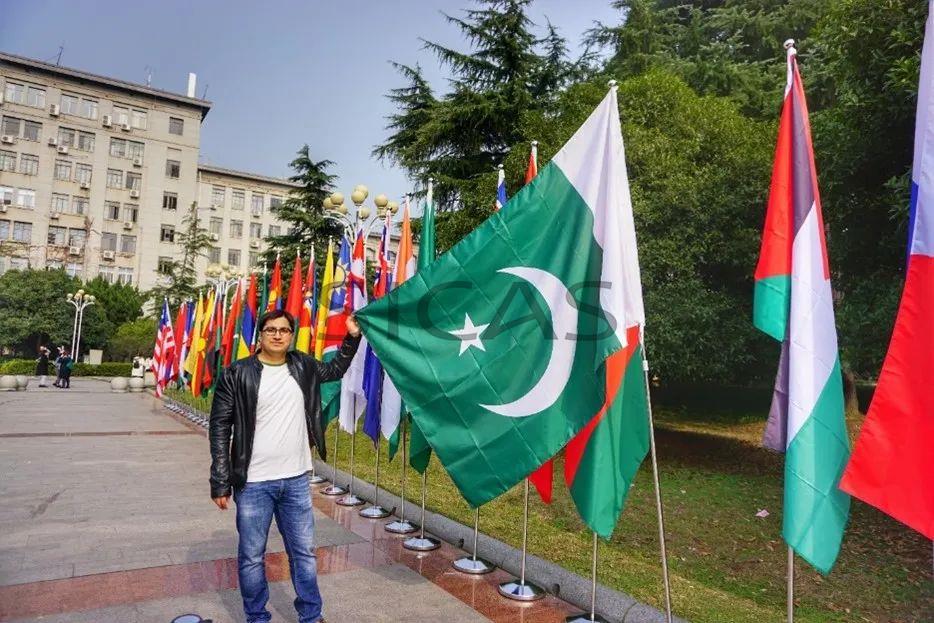 I still remember that day when I received the congratulation email from Huazhong University of Science and Technology along with visa documents. I was about to take a bold step to enhance my career further. It was a dream come true. Before arriving in HUST, I thought it would be a great challenge to adjust to a new environment, interact with people of different countries, and learn the Chinese language. I still remember the first day I entered Huazhong University of science and technology as a PhD student with a lot of motivation and big dreams in my eyes. HUST provides a big platform to carry out my research. But after arriving at HUST, adjusting here does not take long. I want to mention the main factor, which helped me adapt here quickly, is HUST management; the way they cooperate and interact with international students from the moment they arrive in China. My professor Guan Zailin(管在林)and labmates went beyond to help me out. I learned a lot about Chinese culture, language, and food during my study duration. I love Chinese food, especially Lamian, Hot dried noodles and Sichuan Hotpot. Further, HUST provides the opportunity to understand Chinese culture and the culture of different countries by organizing cultural festivals. I have participated in many festivals and made a lot of new friends. It was always a joy to attend such festivals.
Every story has ups and downs, and so is mine. The first two years went like a dream. I published several papers and attended international conferences in Beijing. It was terrific; life was on track, and everything was going as planned. Then came COVID-19; it was one of the biggest challenges in my life. But with support from my community members and HUST management, I overcame this challenge and continued my research in such difficult times. However, I could not finish my thesis on time and had to ask for an extension in study duration. HUST was kind enough to grant me an extension, and now I can finish my degree. I am highly thankful to Professor Guan Zailin(管在林), who helps me a lot during my research. Due to his continuous support and appreciation, I completed my study. I am also thankful to my lab fellows, who were always available when I found any difficulty related to research or personal. Due to their continuous support, I overcame the challenges. I wish all of them a happy and blissful life!
My overall experience with HUST was great. It's not easy to forget the memorable time I spent here. I achieved a lot during this journey and accomplished many things. After graduation, I can proudly say that I am a better version of myself than the one who entered as a student. It's a great honour to be a part of this award which I will forever cherish!
Thank you!
02 Graduation Message
A bold step is a half success. I had taken a bold step by joining HUST for PhD. Now after long five years, I am finally going to graduate as honorary graduate. It's been a privilege studying in HUST.
source: HUST
Read more