Foreign Students Shared Their Feelings During Entry Quarantine
Foreign students from Shanghai International Studies University who have just arrived in China share their true feelings during Entry quarantine or health observation,

We hope these shares can give you encouragement when you are going back to China!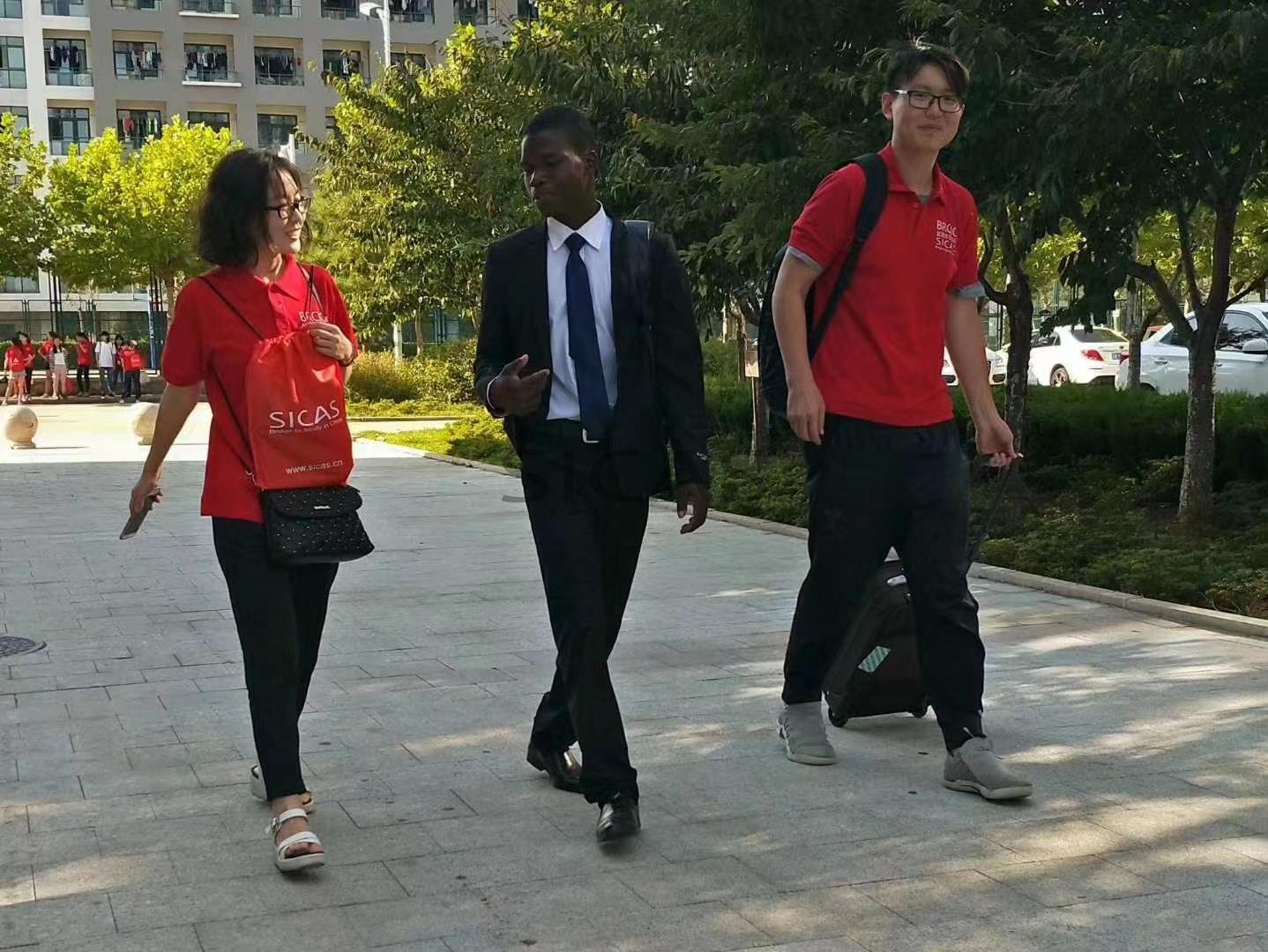 Student From South Korea
hello everyone! I'm CHANGMIN SON, Korean. I flew to Shanghai at 7 pm on September 19.
After arriving in Shanghai at 9:30, we got off the plane and did nucleic acid testing. After the test, I went to the quarantine hotel by bus with a person from my flight. When we arrived at the isolation hotel, we did nucleic acid testing again, and after testing, we were assigned to the hotel rooms one by one. We need to be isolated here for 10 days.
For three meals a day, those who want to order meals are 450 yuan a day, while those who do not want to order meals are 350 yuan a day. I applied for a meal reservation, 450 yuan a day, 4500 yuan for ten days. There are egg bread and fruit for breakfast, and Chinese bento for lunch and evening.
During the isolation period, nucleic acid testing was conducted every two days at about 6:00 a.m. After the isolation on the 10th, the Suishen Code in the Suishen Office will turn green, and you can get out of the hotel. It is better to apply at least 2 days in advance.
When I got out of the hotel, I got my Chinese mobile number and went to Shangwaiying Hotel.
Warm prompt: During the period of isolation, there may be students who can't get used to food. If you don't want to eat the food in the hotel, you should prepare more food in advance, because it will be very hard if the food is not palatable during isolation.
That's all for my sharing. Please pay attention to your safety on your way to China.
Student From Greece
hello everyone! My name is PANAGIOTA NTOURMA , and I'm from Greece. I am 28 years old. At present, I am studying in Shanghai International Studies University.
From the beginning of this year, I decided to come to China to study my doctor degree. At that time, I knew that it was not easy to enter China and that air tickets were expensive, but I really wanted to live and study in Shanghai. I am very happy to hear that foreign students can enter China. In mid September, I bought my plane ticket and got my suitcase ready. I will take the plane from Athens to Chengdu first, and will be isolated for ten days after arriving in Chengdu. Everything in the hotel is in good order. The staff of the hotel make nucleic acid for me every day. The hotel will provide breakfast, lunch and dinner, and I also have the opportunity to order take-out food. After the Entry Quarantine, I flew to Shanghai alone. Once I arrived in Shanghai, I entered my current dormitory. The front desk staff has prepared a single room for me for health observation. After the health observation, do nucleic acid every day according to relevant regulations, and prepare to go online classes.
To tell the truth, I was really afraid to go abroad before coming to China. But now I am here, in Shanghai, I feel very safe. The teacher is always willing to help me solve my problems. I think now, considering the current situation, China is the safest country in the world. Even though life is no longer as normal as before, I think health is the first and most important thing.
source: Shanghai International Studies University?
Read more
If you wanna study in Shanghai International Studies University, pls click here