Jiangsu University Held The White Coat Awarding Ceremony for International Medical Students
On November 5th, 2022, the Chinese Medical Students Association and International Medical Students Association of Jiangsu University collaborated and held the White Coat Ceremony .
Professor Gao Jing in Jiangsu University first extended warm congratulations to the Chinese and foreign students who entered the medical profession this year. She reminded that medical students to be strict with themselves at all times, consolidate theoretical knowledge, train operational skills, and constrain themselves with the words and deeds and spiritual outlook that medical workers should have.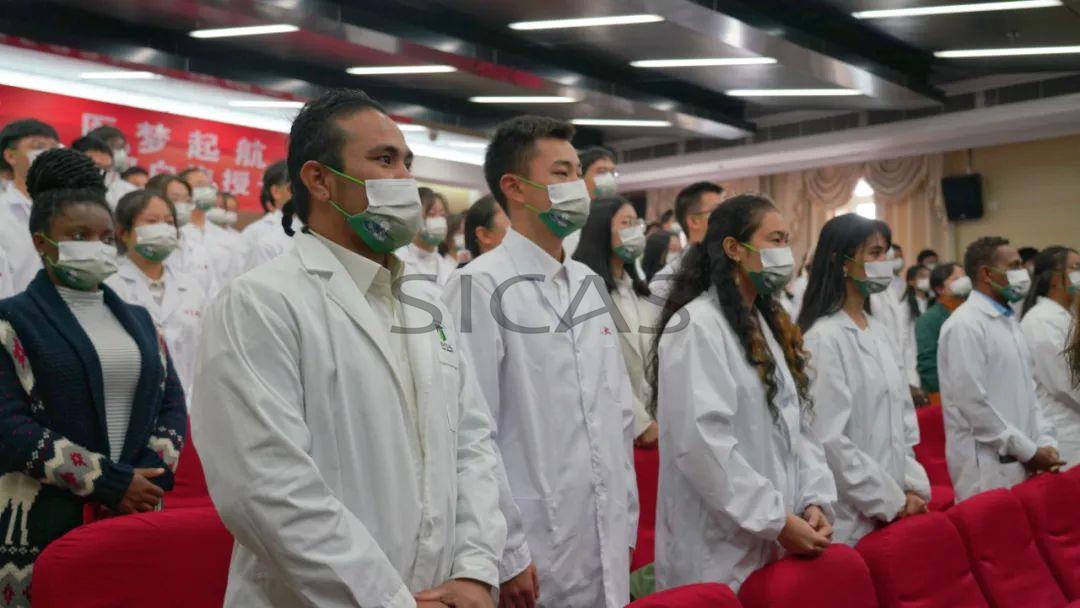 Following this, under the leadership of Zhang Ruirui, everyone clenched their right hands and solemnly took the oath of Hippocrates.
Dai Liyan, thanked the college leaders and teachers for their care and guidance, and promised the medical students on the commitment to "live up to this ceremony and become a really good doctor recognized by patients". Next, Tanuj Yadav, introduced the student association IMSA to everyone and further encouraged students to participate in the various events held by IMSA throughout each academic year.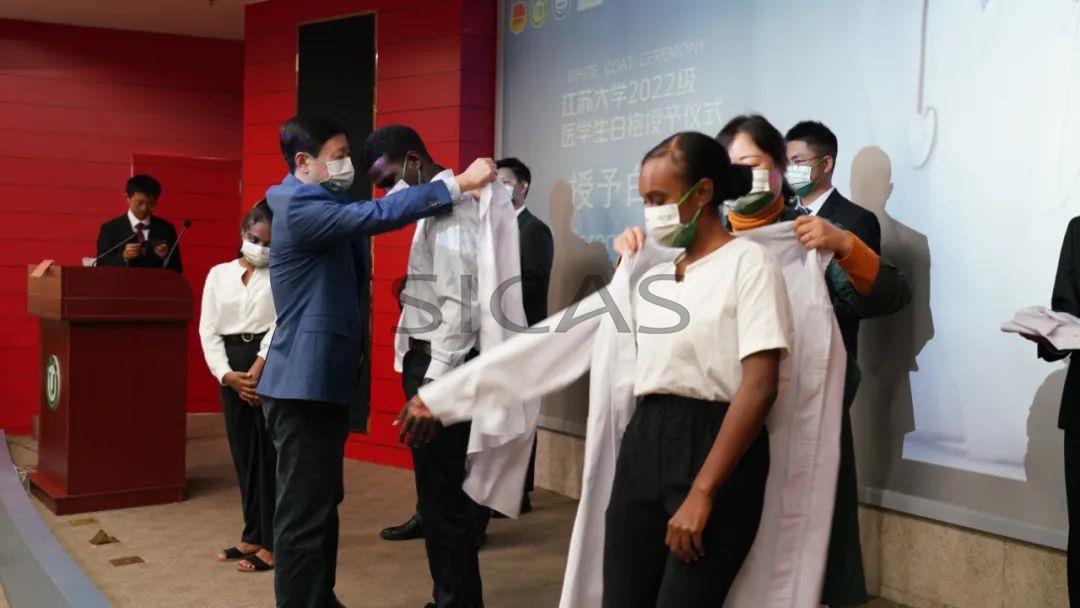 To mark the end of the ceremony, Gong Aihua, Vice Dean of School of Medicine, gave a special lecture on the origin of the white robe ceremony, the content comparison between Chinese and foreign medical students' vows, the origin of Chinese traditional medicine, the "medical ethics" models and their main ideas.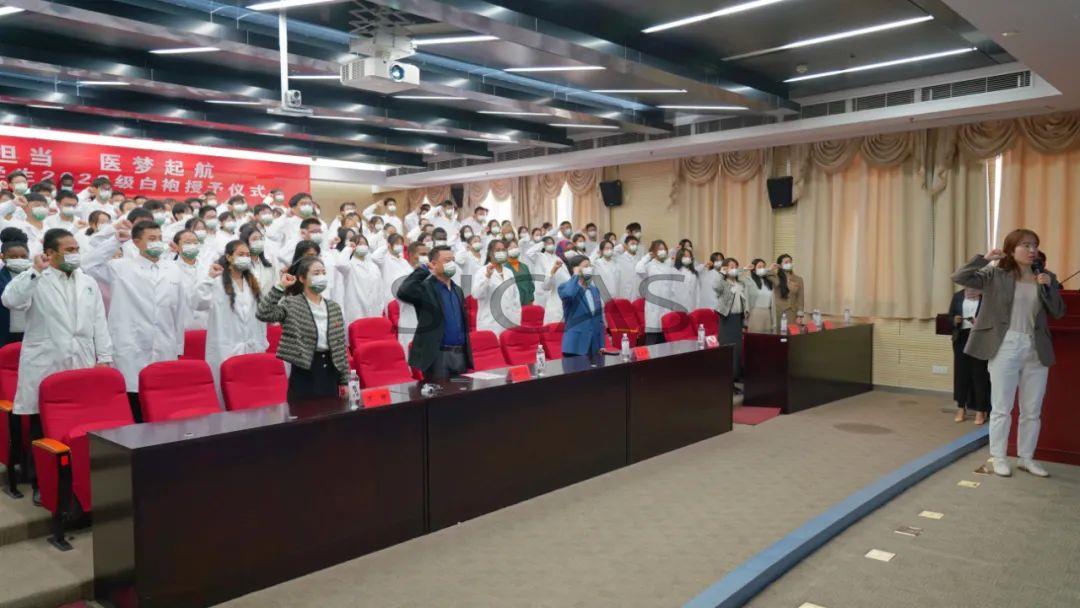 Following this, Qiu Jian, Deputy Secretary of the Party Committee and Vice Dean of the School of Medicine, delivered his concluding remarks. He congratulated everyone and explained that the white coat is not only an explicit responsibility, but also an endless drive and a mission to pursue for life.
The purpose of this ceremony is to teach and help medical students understand the sacred responsibility and mission of a doctor, inherit the medical professionalism of "saving the dying and healing the wounded, selfless dedication".
Related Article
Learn more about Jiangsu University
You can easily get all the most useful information for free on our website:
SICAS ( Study in China Admission System) Welcomes you all to apply to study in universities in China.
Email:service@sicas.cn
Tel/ Wechat/ Whatsapp: + 86-15318861816