Zhengzhou Fleet at the Qatar World Cup 2022
Chinese contributions can be seen everywhere in the 2022 FIFA World Cup. More than 1,500 buses from China's leading bus maker Yutong (located in Zhenzhou, China) are plying the streets of Qatar, 888 buses are electric. These vehicles will shuttle soccer fans between different venues, witnessing their aspirations and dreams for soccer.
The "green fleet" of 888 brand-new pure electric buses is particularly eye-catching. It is the first time that so many new energy buses have been used during the World Cup, and it also marks the debut of a sizable contingent of Chinese new energy buses at major international sporting events.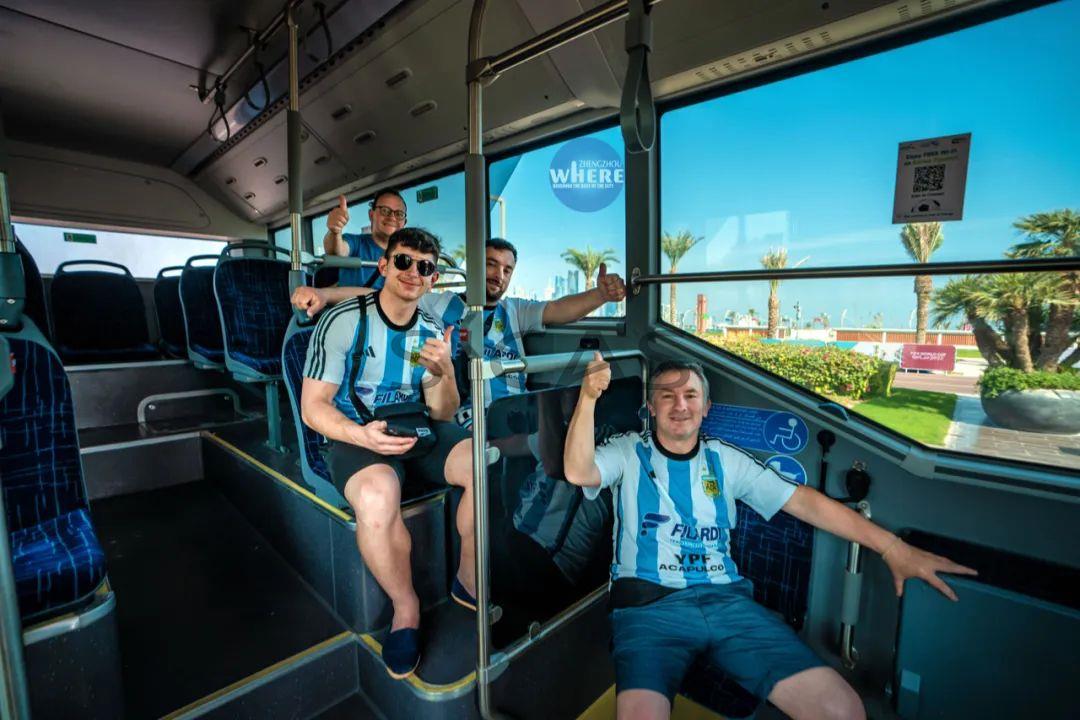 Qatar has a tropical desert climate, and the summer temperature may reach over 50 degrees Celsius. Such climate conditions pose a severe challenge to vehicle performance. Based on a comprehensive investigation, the Yutong team will optimize the vehicle configuration and add a unique mud/sand protection structure. A 300KW EN pantograph device is installed on the top of the vehicle for quick charging. The battery temperature can be controlled within the ideal range during vehicle operation and charging due to an independent liquid cooling system.
Mowasalat (the national public transport service provider of Qatar) has deployed more than 200 operational and administrative staff and 2,000 drivers to ensure the efficient operation of the vehicles during the event. They offer shuttle services for event-related staff, journalists, officials, volunteers and fans of different countries.
In response to the complex public transport demands in Doha, Yutong has proposed a comprehensive solution of trunk buses, microcirculation lines, and buses with a long battery life to provide a comprehensive and effective travel experience for fans from all over the world.
As part of its extensive strategic partnership with Qatar, Yutong has also established an electric bus factory in the Qatar Free Trade Zone, exporting high-value technology rather than just products and laying the groundwork for future close collaboration supporting Qatar's public transportation system's transition to a greener, more sustainable model.
After the World Cup 2022, these vehicles will be put into service in Qatar's public transport system. Qatar will become the first country in the Middle East and even in the world with electric public transport means on a large scale. In particular, the application of electric buses will mark the start of Qatar's new energy public transportation.
Read more

"Built by China" and "Made in China" in the FIFA World Cup