International Students` Foodies` Choice in Xuzhou Medical University
Xuzhou Medical University is situated in Xuzhou city(also known as Peng Cheng in ancient times), Jiangsu Province, China. Located in the northwest of Jiangsu Province, Xuzhou is the largest city of northern Jiangsu as well as the most ancient city of the province. Thousands of years' history has blessed the city with a profound culture, of which the local cuisine culture will be the main content that we would like to introduce to you today.
As local students of our university, we can't wait to show the delicious food in our campus to the potential new students in future, since the admission for international students programs has started this year.
THE FIRST STOP
Welcome to the first stop of this gourmet tour. Here as local students, we will show you the mouth-watering food that current international students like. Have a look!
01 Wrap: Chinese style pancake 掉渣饼
Remarks from current international students: "We call it wrap because you can choose a lot of vegetables and meat to wrap in it, and we like adding eggs, chicken and potatoes in it. In addition, we like adding different sauce like salad and ketchup in it. It's delicious!"

Location: No.1 canteen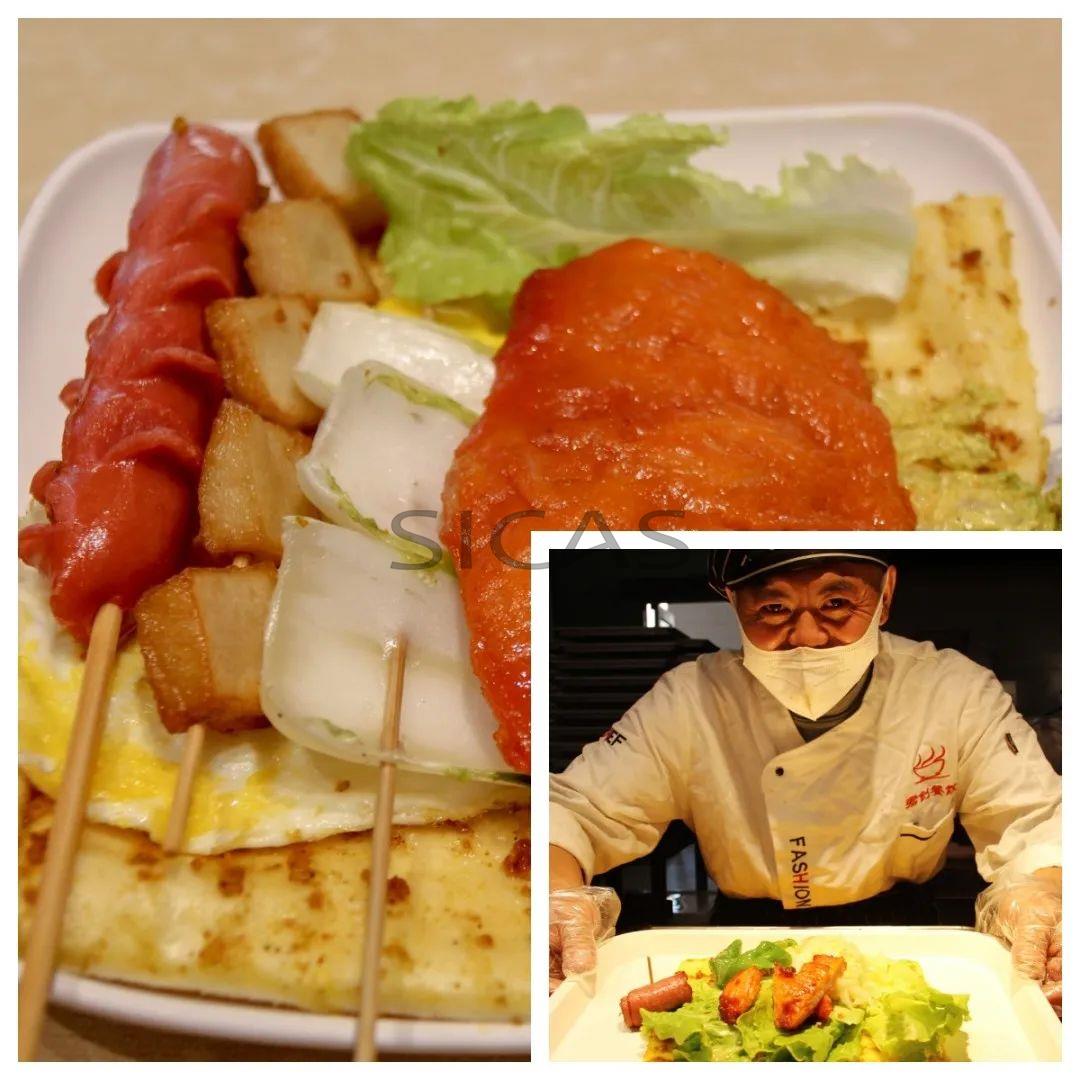 02 Hamburger and Fried chicken汉堡炸鸡
Nowadays, young people favor fast food like McDonald's, KFC, so fried chicken and hamburgers in our campus are always on the top list of students. When you end up your day with study, eating a delicious hamburger and drinking a cup of cola can immediately remove your fatigue and make you feel super relaxed and happy.
(Medical tip: Don't drink carbonated drinks after strenuous exercise, otherwise it will aggravate fatigue.)

At the beginning of the new semester, the school canteen has added local hamburger fast food chain, e.g. ModenBurger. KFC will soon enter the campus.
Location: No. 3 canteen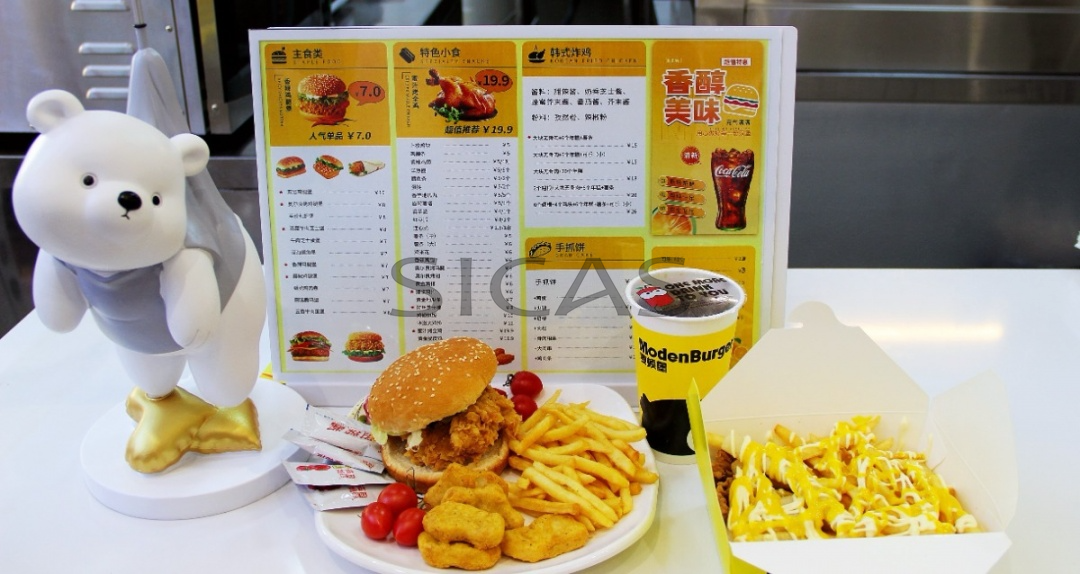 03 Chicken noodles 鸡肉拉面
Remarks from current international students: "The meal was fresh and you could see the noodles being made in front of you. The gravy was nicely flavored and it blended well with the potatoes and peppers that were added. The chicken was good too; I just wish there was more chicken."
Location: Minzu canteen (providing halal food)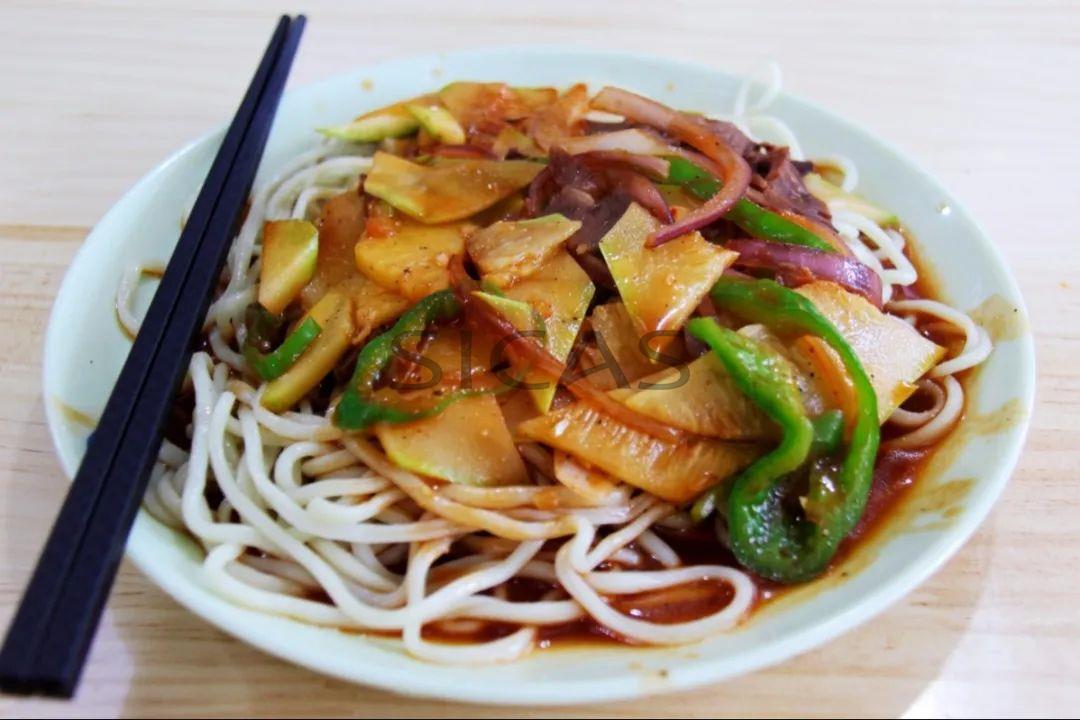 04 Stewed Chicken with Pot Sticker 地锅鸡
Stewed Chicken with Pot Sticker is a local specialty food in Xuzhou, and a pot of hot chicken with rich flavor soup is the most popular dish here!
(PS:Only in our city can you taste the most authentic version.)
Remarks from current international student:"I really like it because it comes with chicken and some pieces of sausage, potatoes which I also like very much and some sort of flour which looks like an open dumplings. Everything blends and it's very tasty. It's not too spicy but it has some garlic which gives like a sour juicy taste."

Location: No. 4 canteen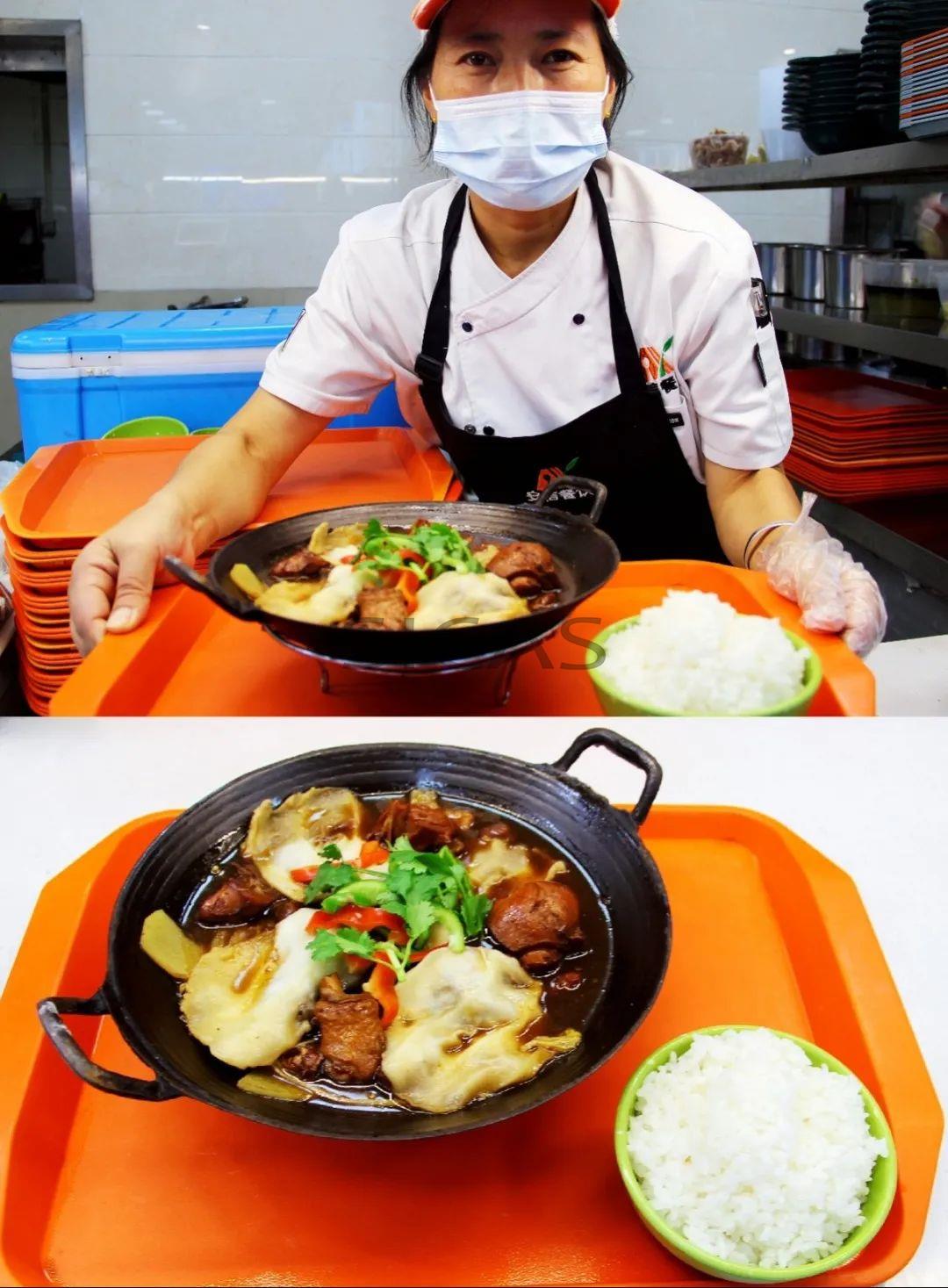 THE SECOND STOP
Here we will introduce some other special campus cuisine with cultural characteristics, which surely will impress you!
01 Hotpot and casserole 火锅,砂锅类
Hot pot is one of the traditional Chinese cooking methods, originally found in Han Dynasty over two thousand years ago. The pot can cook various kinds of things, such as chicken, beef and other meats, as well as a variety of green vegetables. Due to the hot pot has a warm effect, the food is still hot when eaten. Especially in winter, when the temperature is averagely between 0-9℃ in Xuzhou and even can be subzero. Sharing a nice meal of hot pot with friends will double your happiness.
We strongly recommend that you should have a try of the Spinning Hot Pot in No. 1 canteen!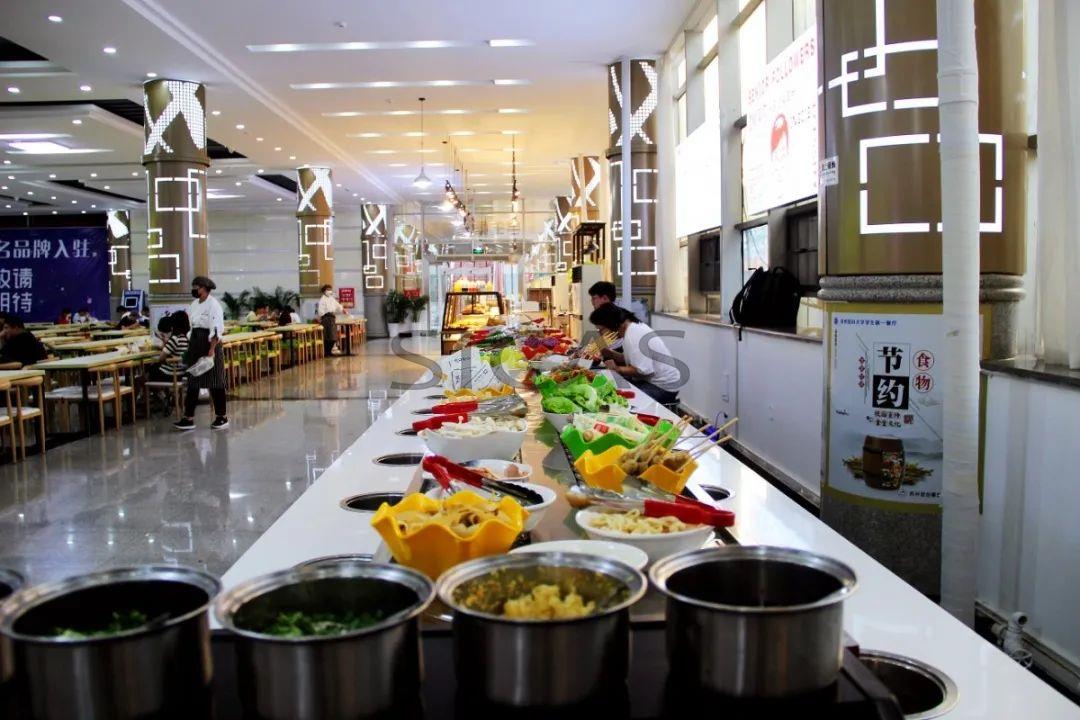 02 Baking Pan Food 烤盘饭
Baked pan food tastes close to teppanyaki, with cumin, fennel and chili as seasonings. The color is golden and attractive, and the dishes are delicious and mouth-watering.
Location: No. 4 canteen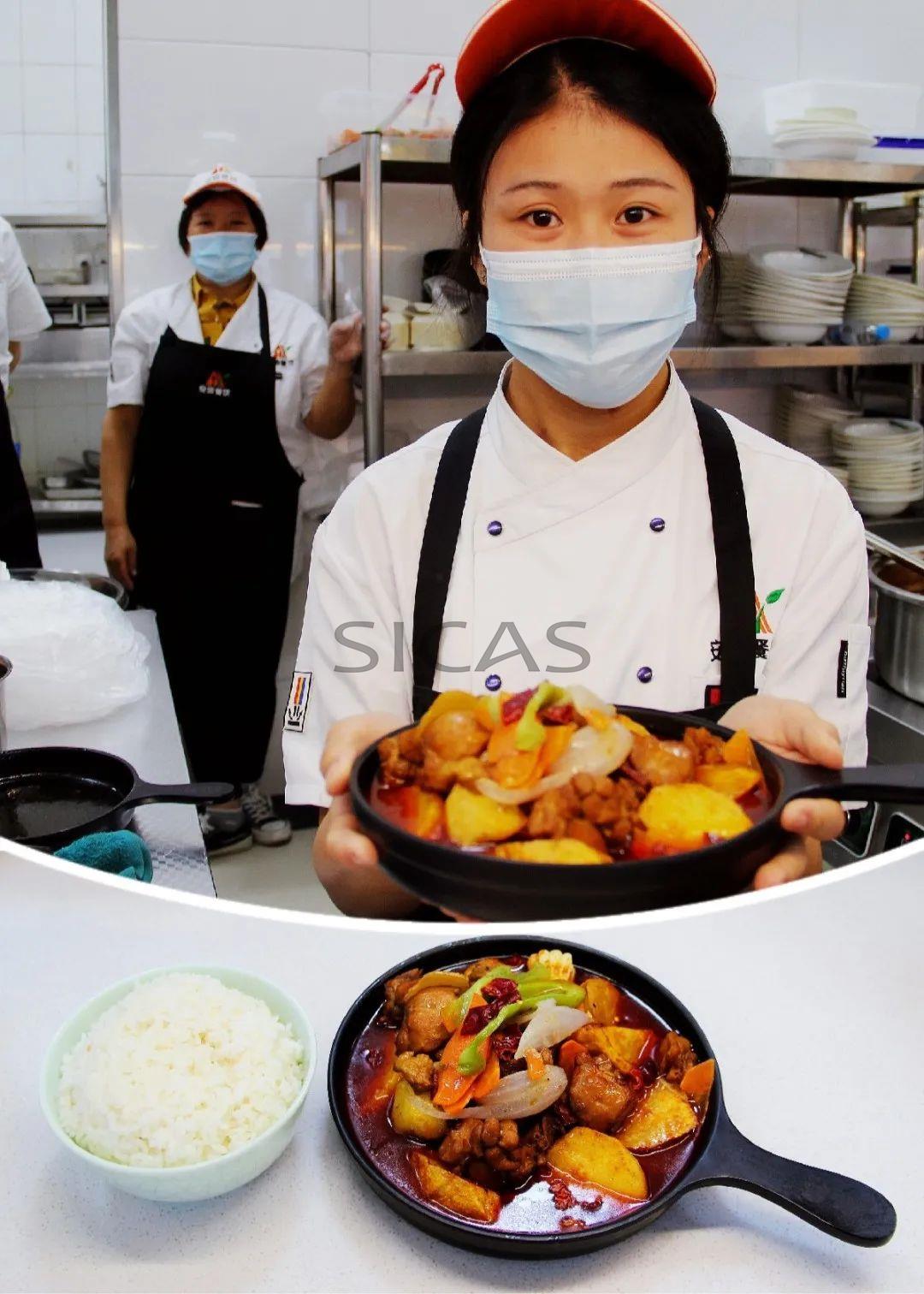 Chinese style fast food
Chinese food is rich in raw materials and various cooking methods. Our local students prefer to choose local style fast food for lunch and dinner, of which the staple food is rice, matching with a variety of meat dishes and vegetarian dishes. While ensuring not only energy intake but also balanced nutrition, it is also very appetizing. (Attention, don't miss curry chicken and Chinese style chips at the fast-food windows. Go ahead, foodies!)
Location: All canteens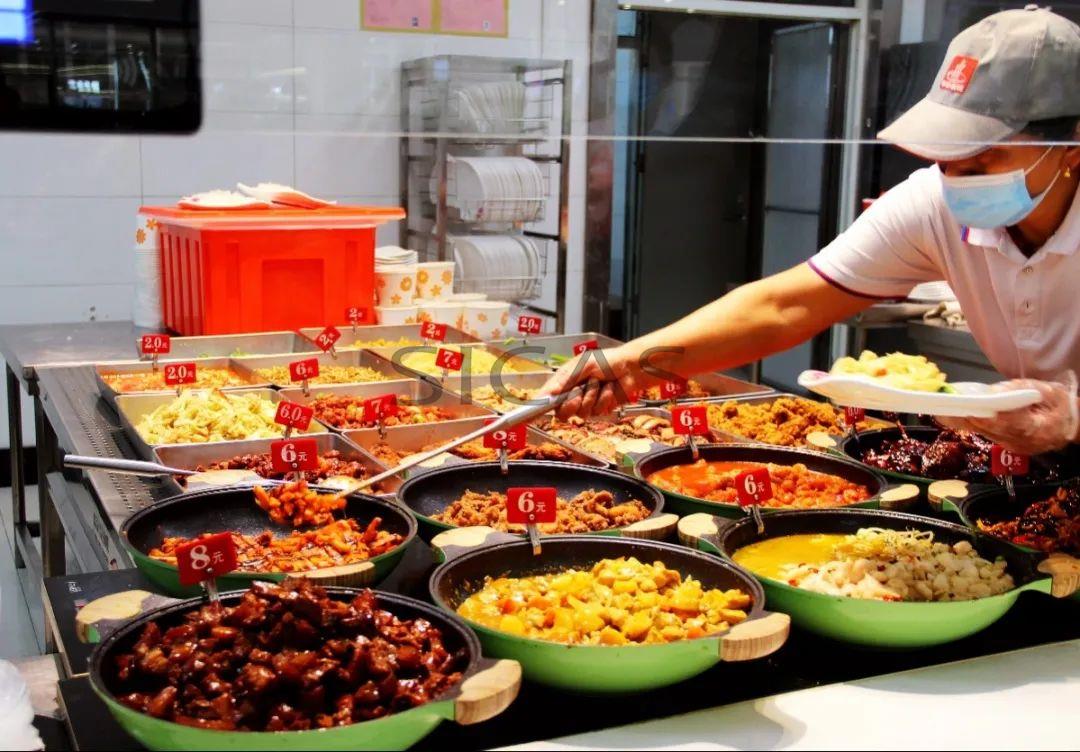 Flour-made Dishes
Having a history of more than 2000 years in China, noodles have important cultural meanings. Because the shape of the noodles is long and thin, which is homophonic for longevity, people usually eat a bowl of noodles on their birthdays in pursuit of health and longevity.
Noodles with Soy Bean Paste 炸酱面
In summer, we prefer Noodles with Soy Bean Paste. The noodles are mixed with meat sauce, peanut butter, cucumber strips, sliced carrot and so on.
Location: All canteens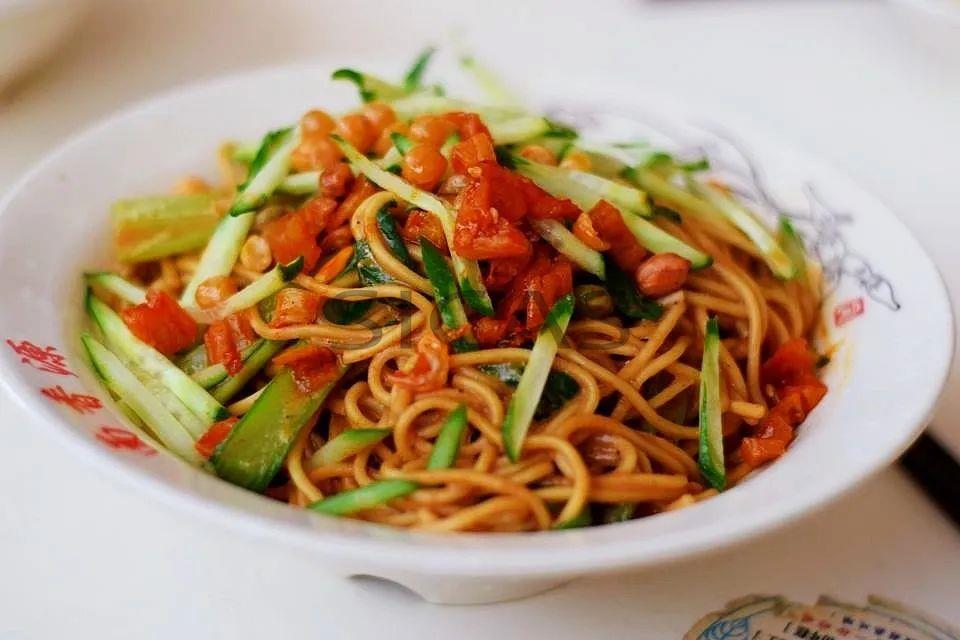 Dumpling饺子
Dumplings is a traditional Chinese food. People often eat them during spring festivals. It symbolizes reunion and happiness in China.
Location: No. 1 and No. 3 Canteens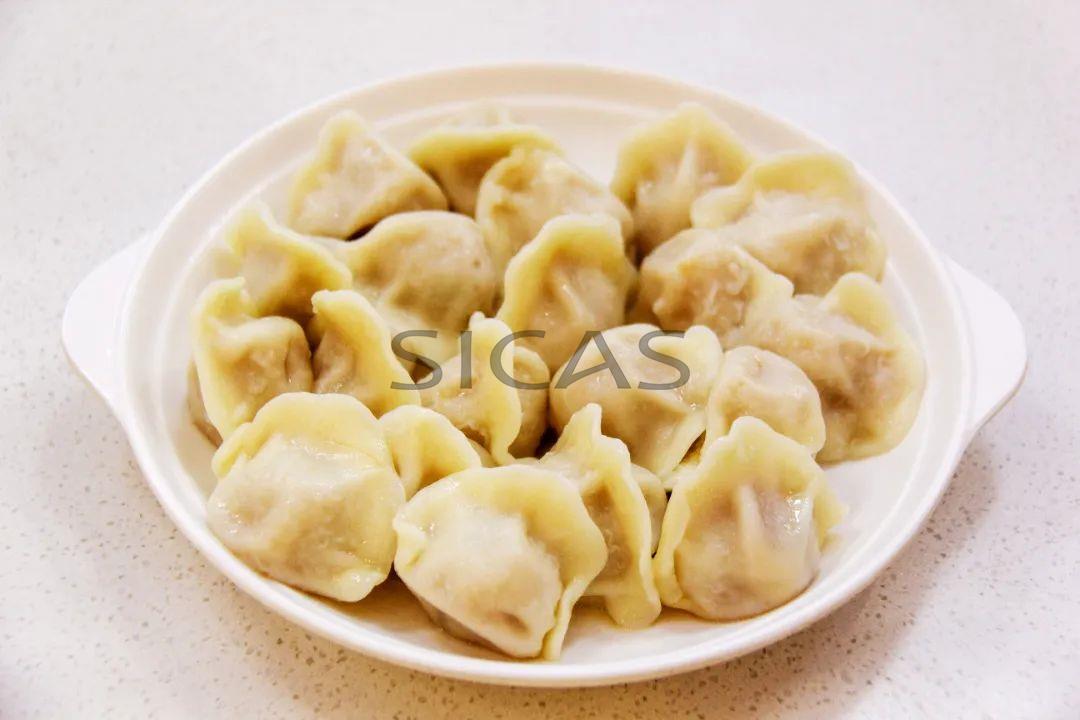 Pancake 饼类
In China, people eat pancakes in different ways. In addition to the wrap mentioned above, there are many kinds of pancakes in our canteens, such as pies, sauce pancakes, vegetable pancakes and so on. Guess students from India may think of Roti Prata.
Location: All canteens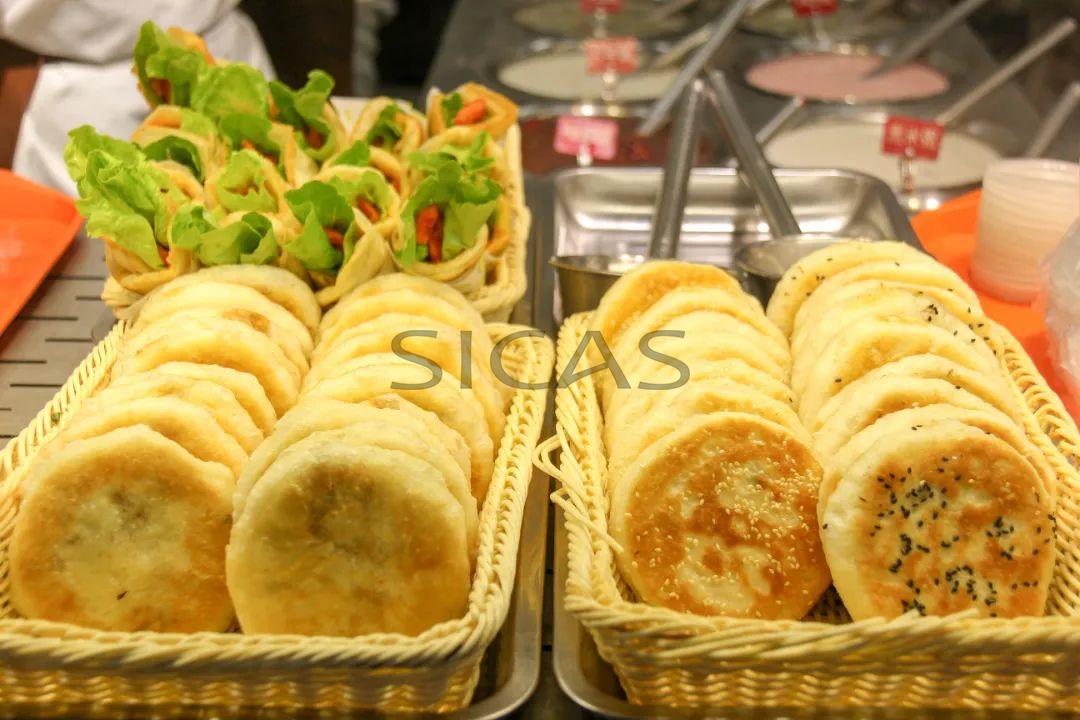 Pancake rolled with crisp fritter煎饼果子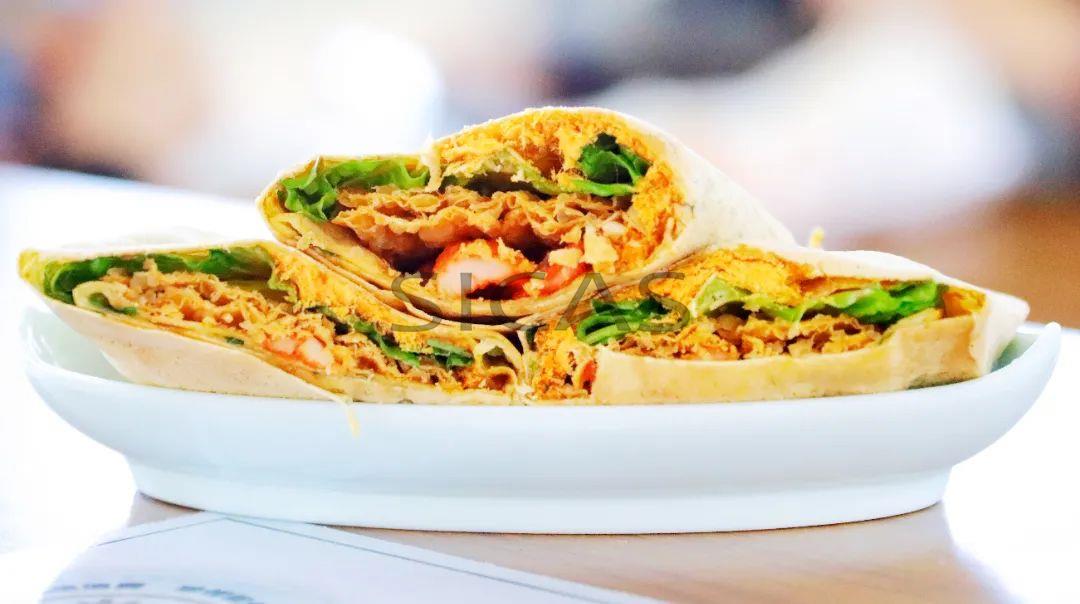 We usually eat buns in the morning or evening. The buns have meat fillings as well as a variety of sweet fillings, such as bean sand stuffing, yogurt stuffing.
Location: No.1, 3 and 4 canteens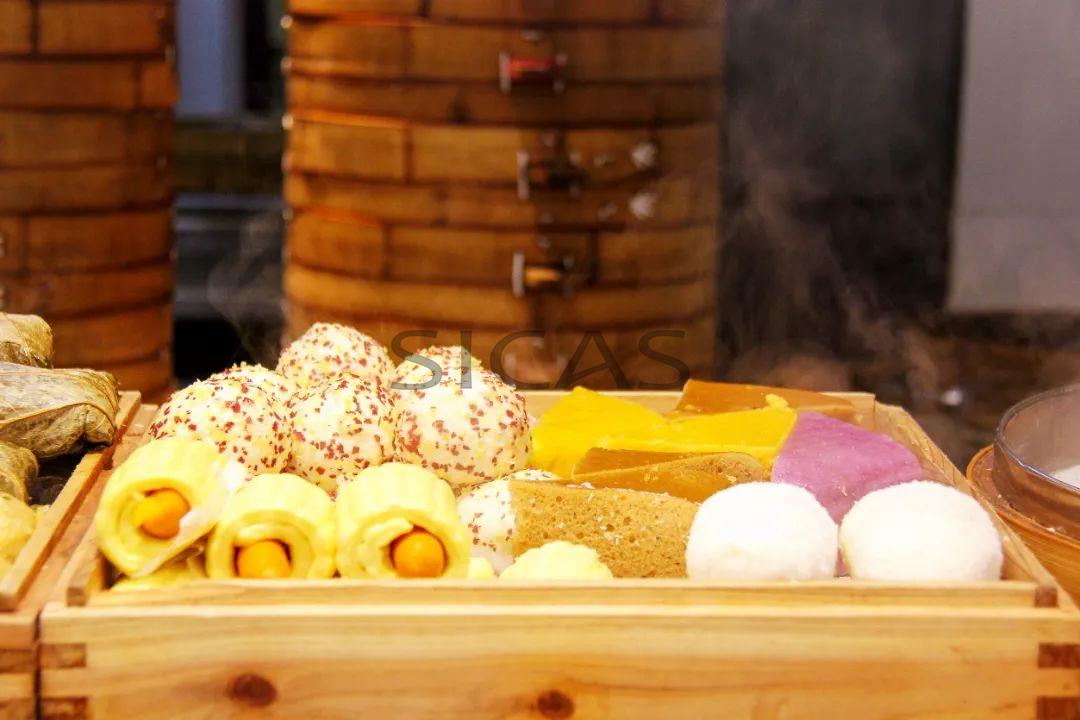 THE THIRD STOP
Life needs a little sweetness. At the last stop of this food tour, let's experience the sweet campus food together.
Location: Minzu canteen
01 Yoga 手工酸奶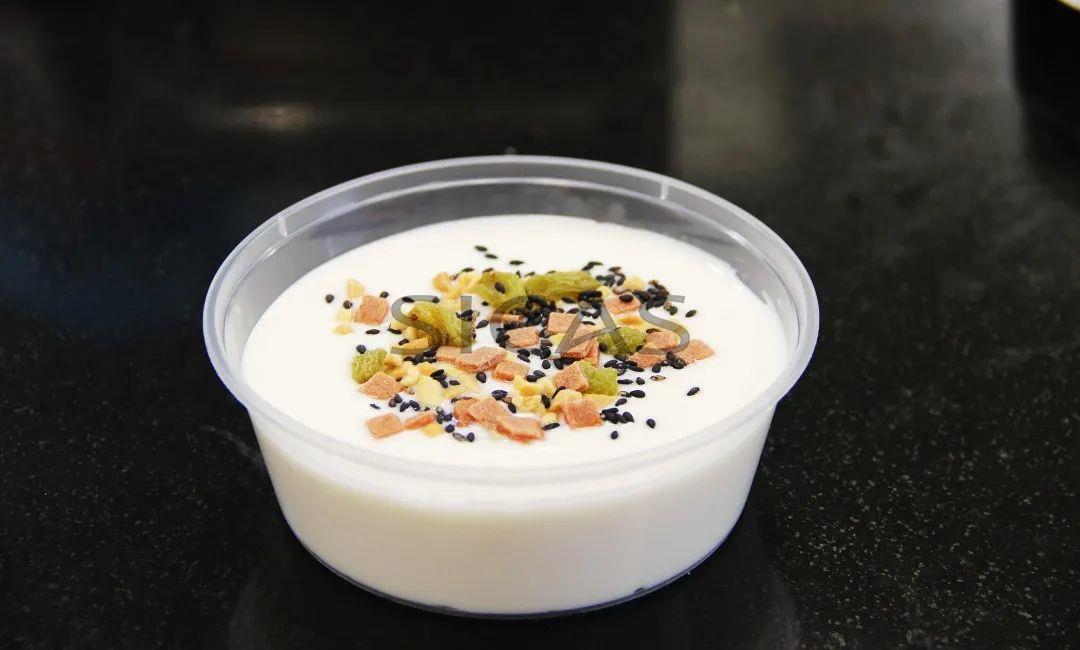 02 Bread and sweet面包、甜点
Location: No.1,No. 3 canteens and bakery shop Mochicato.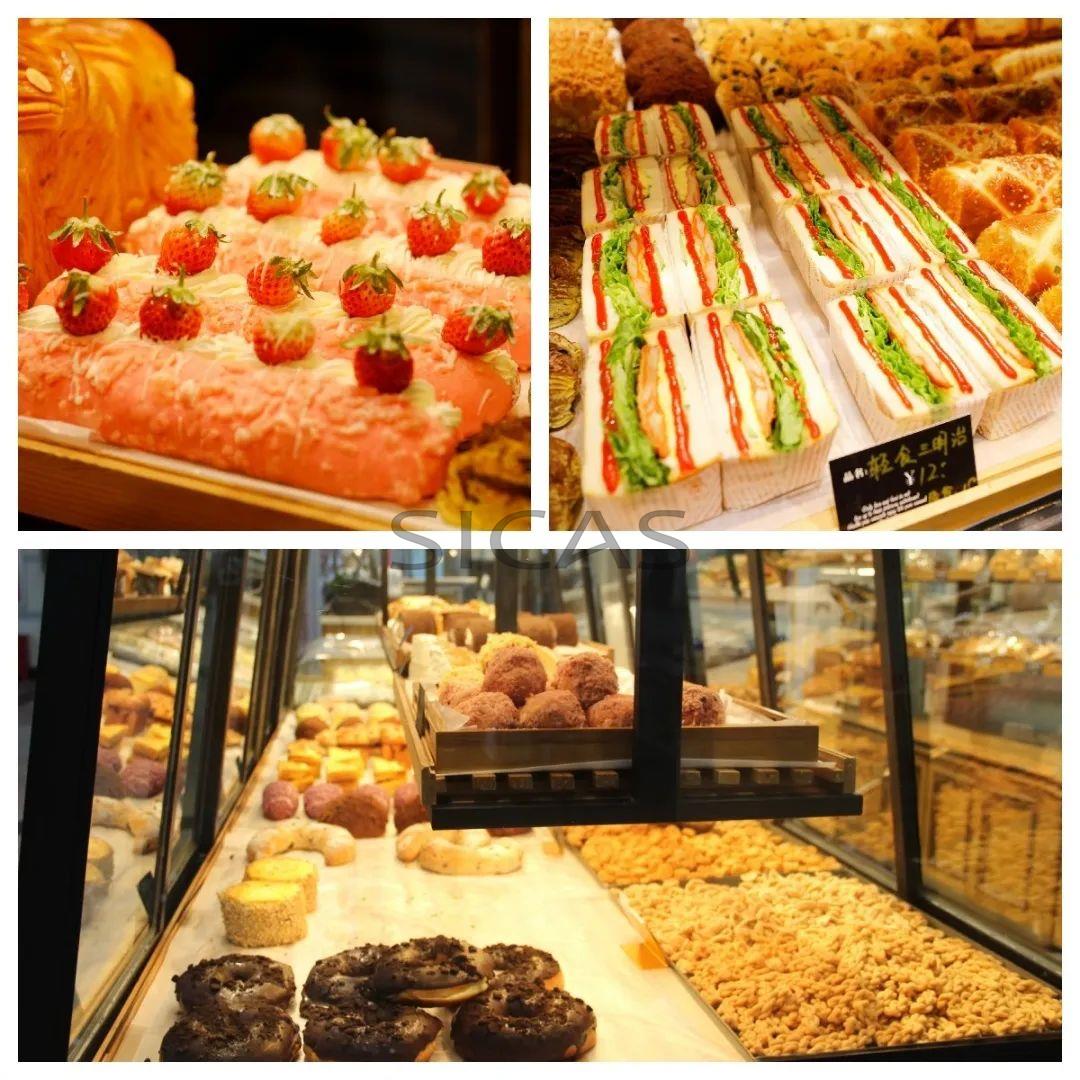 03 Milky tea and coffee 奶茶咖啡
Location: No, No.4 canteens and students'service zone (WEIWEI soybean milk, and Luking Coffee)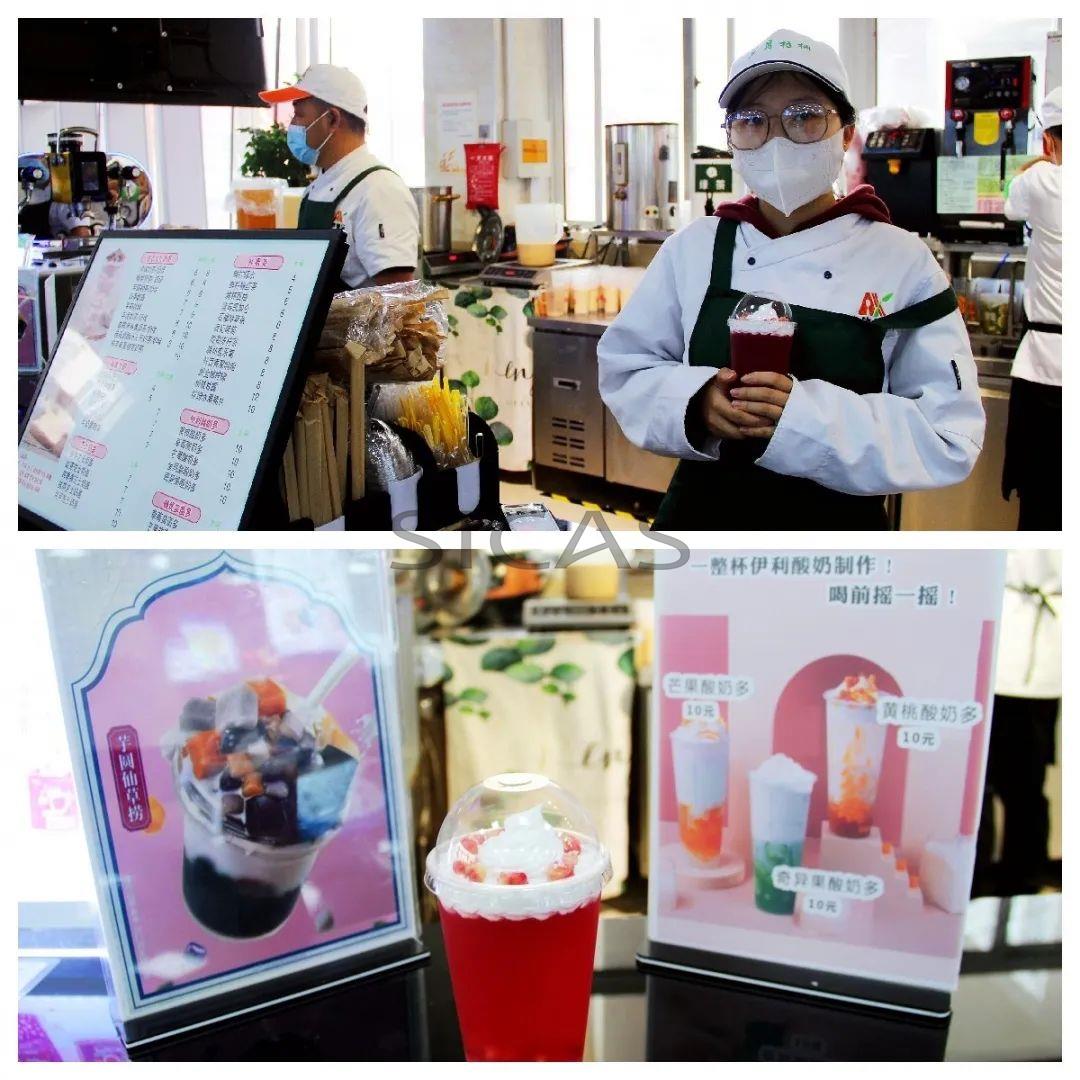 In students service area in our main campus, you can find 4 students' canteens(including a halal food canteen)where warm heart staffs are waiting for you. It may take only about 20-30 RMB for meals per day. We are expecting to see you in future. You will regret nothing in matters of food in China!
You can easily get all the most useful information for free on our website:
SICAS ( Study in China Admission System) Welcomes you all to apply to study in universities in China.
Email:service@sicas.cn
Tel/ Wechat/ Whatsapp: + 86-15318861816