My MBBS Study Experience in Xuzhou Medical University, China
My name is Elizabeth Natasha Mwambela. I'm 23 years old from Zambia. I'm a fifth year student in Xuzhou Medical University. I'm going to share my personal experiences in China for 4 years.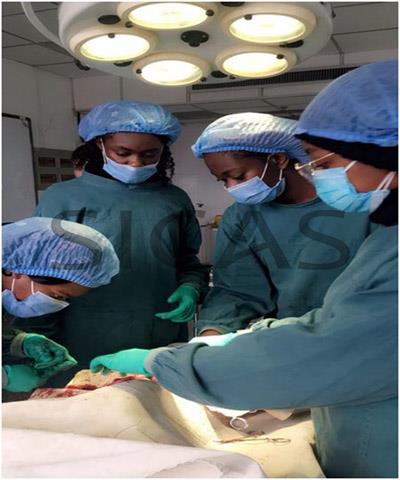 FIRST YEAR 2015-2016
I arrived in China on 28th September, 2015. I honestly had a lot of mixed feelings about coming to China. I didn't know what to expect and it was my first time to leave the country by myself. When I got in Xuzhou, the first people I met were very friendly and they helped me through the registration process.
The first days in China were exciting but challenging. Exciting because I was finally in university and about to study the course of my dreams. Challenging in that I could not understand the widely spoken language in China; Chinese. The food was different and spicier than my country food. All in all, I experienced a lot of culture shock.
First Year School Events
The first activity we had was the sports meeting. We represented Africa through dance. It was a very fun experience. The other event was the cultural food competition. People showcased their different dishes and it was very interesting to know how vast cultures are. We had a lot of fun events such as the welcoming ceremony and the Christmas gala and I participated in both events.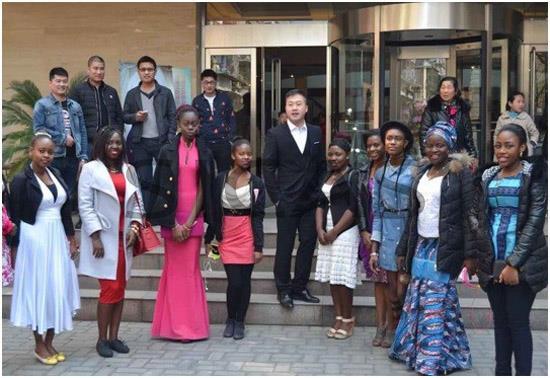 Personal first year events
A deep dive in the Chinese culture; I attended my first Chinese wedding and was so interesting. It was different from the way weddings are done in my country but it was a good experience.
I also had the privilege to attend a Chinese birthday party. It was very fun and exciting. We had a large variety of good food.

The first football match I attended was in China University of Mining and Technology. It was very fun and thrilling.

Heading to the football match
My Personal Thoughts on my First Year
I had the time of my life. I made a lot of new friends and I was taught a lot more about different cultures not only China but other countries too. It was also a very interesting time because I learnt a little bit of Chinese that enabled me to easily communicate with Chinese people. This made my life in China better.
SECOND YEAR (2016-2017)
Second year started out with so many expectations. It was the year we started learning serious medical subjects. This meant I needed to apply myself more and work harder than I did in my previous year. In all honesty, second year came with a lot of stress for me. I didn't have much time for myself as I decided to devote my time to my books. Not only was I facing challenges in my studies, my social life was falling apart too. I didn't participate much in school activities because I was trying to find myself. That year was an emotional roller coaster for me. Due to the challenges I was facing, I started being homesick and spent much time by myself. I wanted to be with my family so bad and this made me very sad. Eventually, I went home during the summer vacation and I got better with time.
My Personal Thoughts on My Second Year
Academically; this year was more challenging than my first year. I had a hard time balancing my time and working through the pressure of school. However, this challenging moment allowed me to find myself and learn to love and appreciate everything around me. I personally appreciate that moment because I got to grow and it made me stronger.
THIRD YEAR (2017-2018)
This academic year was better than the previous one. I had adapted well and I managed to make a lot of Chinese friends. In this year, I traveled to different cities in China. The experience I had in these cities was exciting. These cities are bigger than Xuzhou and have more foreigners. China has a lot of different sites so each city has something different to offer. I started to enjoy Chinese delicacies more than I did before.
I was also active and participated in school activities. I modeled for the farewell party for the 2012 batch and for the masters' graduation.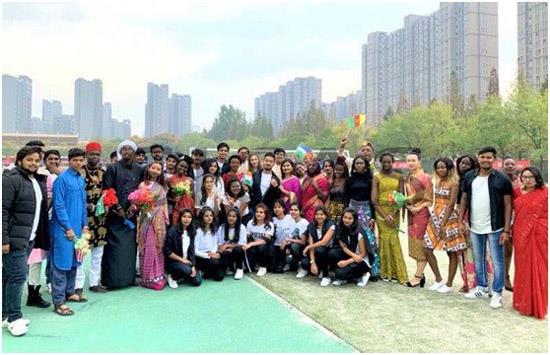 My Personal Thoughts on my Third Year
It was a very fun year as I got to see new places and I managed to balance my academics and social life.
FOURTH YEAR (2018-2019)
This year felt short for me. It moved very fast. Academics were okay and life was just fine. Everything was moving smoothly. I did have ups and downs here and there but I managed to stay strong through it all.
My First Summer Vacation in China
For the first time I spent my summer vacation in China. I decided to use that vacation to travel. I first went to Shenyang for a week to visit my best friend. I then went to Qingdao with my friends. We saw the Qingdao Beer Museum, the Pier, the Beach and the Olympics Sailing Place.
In conclusion, China is generally a good place to study and also a fine destination to visit because this country has a lot of things to see.
Useful Tips
How to prepare application documents well for Chinese University Application?
You can easily get all the most useful information for free on our website:
SICAS ( Study in China Admission System) Welcomes you all to apply to study in universities in China.
Email:service@sicas.cn
Tel/ Wechat/ Whatsapp: + 86-15318861816