China and Saudi Arabia Signed 20 Cooperation Agreements Covering Energy, Investment, Justice, Education and Media
President Xi Jinping attends the China-Gulf Cooperation Council (GCC) Summit and delivers a keynote speech titled "Building on Past Achievements and Jointly Creating a Brighter Future of China-GCC Relations", in Riyadh, Saudi Arabia, Dec 9, 2022.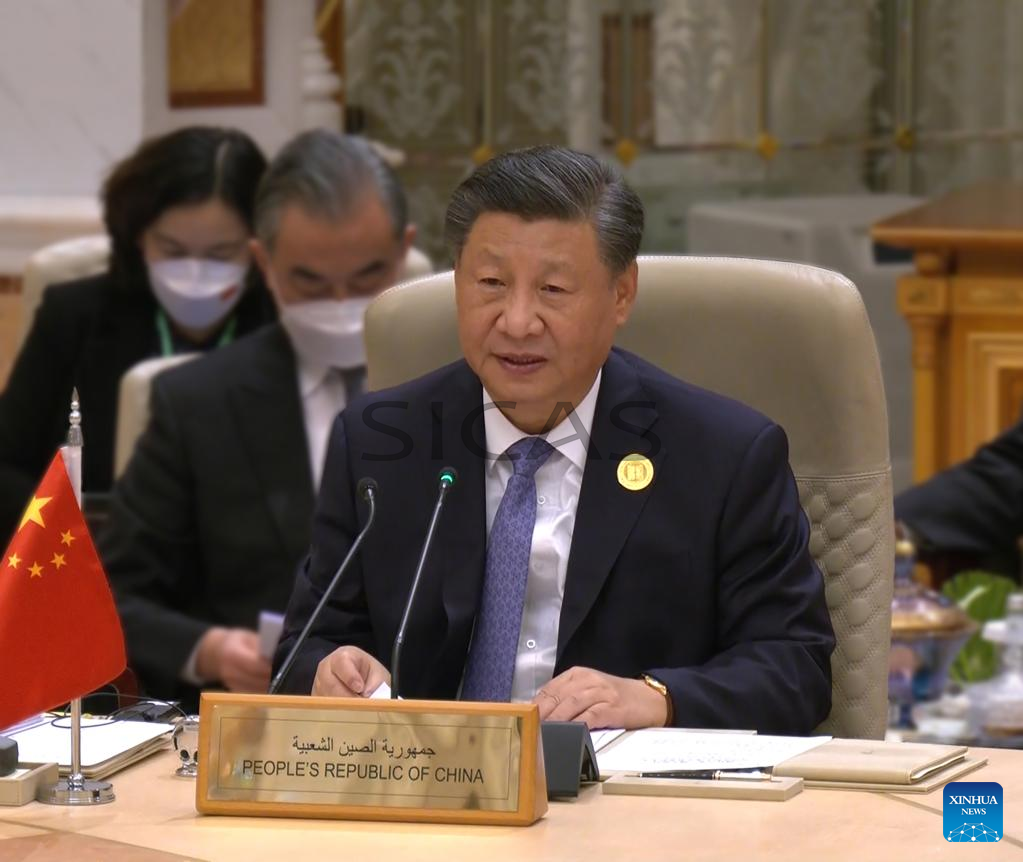 The trip, marking a diplomatic action of the highest level and largest scale by China with the Arab world, has led Beijing's ties with Riyadh, the GCC and Arab states into a new era of comprehensive and in-depth development, said State Councilor and Foreign Minister Wang Yi after the conclusion of the trip.
Xi laid out eight major initiatives on the pragmatic cooperation in various sectors at the summit with Arab leaders. Among these, Beijing will discuss with the Arab side the implementation of assistance projects worth 5 billion yuan ($718.7 million) and strive to boost annual trade to $430 billion by 2027, from $330.3 billion in 2021.
Beijing also extended a positive message on hosting the next China-Arab States Summit, the date for which will be decided by both sides.
Wu Bingbing, director of the Center for Middle East Studies at Peking University, said Xi's latest trip to the Middle East was significant in that it elevated China's ties with Arab nations to head-of-state diplomacy under a multilateral framework, and institutionalized the elevation in relations.
The summit between Xi and leaders from the GCC, the first of its kind, also yielded a host of tangible outcomes.
Xi pledged more energy deals, including for crude oil and liquefied natural gas, with the big Gulf oil producers, and urged the two sides during his keynote speech at the China-GCC Summit to enhance cooperation in finance, investment, innovation, aerospace and culture.
"President Xi's speech was sincere and compelling, which cemented the political mutual trust and furthered the integration of interests between China and the GCC," said State Councilor Wang.
source: Chinadaily
Related Article