Good news! Chengdu Immigration Quarantine Changed to 2+3!
Latest news! Since December 21, 2022, quarantine requirements for international arrivals in Chengdu, Sichuan, shorten from 5+3 to 2+3.
The hotel said that it only needs to complete the isolation for 2 days. If the nucleic acid test results are negative, you can remove the isolation and leave on your own, and carry out the residential isolation for 3 days, that is, "2+3".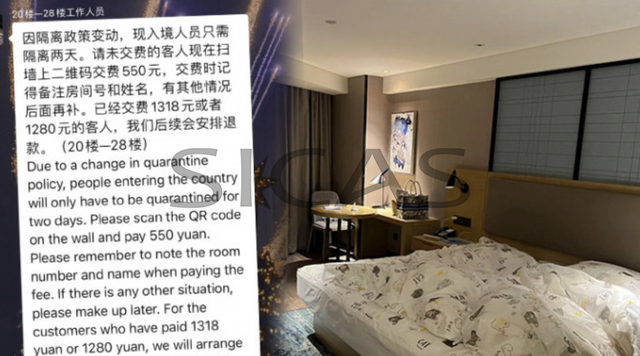 One of Chinese student who studied in the UK, flew to Chengdu via Hong Kong today and stayed in Chengdu Tianfu International Health Service Center for isolation after landing. She said that the isolation center only charged for two days, and the staff said to her, "We will charge for two days first. I heard that we can leave on the 22nd (Thursday)."
Some passengers in the same group paid the room charge for 5 days, and received a refund of the room charge for 3 days on the same day.
Many netizens isolated in Chengdu also mentioned "2+3" in the social media. Those who have been isolated for more than 2 days but less than 5 days were allowed to leave that night.
Since December 14th, Hong Kong's entry policy has changed from "0+3" to "0+0".
At present, Hangzhou is 5+0.
Some netizens said that Shanghai and other cities in Chinese mainland is still 5+3.
Since November, the circuit breaker mechanism for inbound flights has been cancelled in China, and international flights have resumed.
At present, the entry visa policy is gradually released; The immigration isolation policy was continuously optimized; The time of centralized quarantine for entry was further shortened.
The number of overseas searches for return flights and domestic accommodation has also increased significantly, which also shows that overseas travelers want to come to China .
Good news has been heard one after another. The horn of opening up for entry has sounded. Let's wait and see
Only Four Steps to apply Chinese Universities on SICAS website

As a service provider, SICAS has a broad cooperation and the best relationships with China's universities. They authorize us to represent them to help publish the latest enrollment information and other useful information. Also, SICAS on-line platform ensures the Chinese Universities to process the applications of international students more efficiently, safely and accurately.
You can easily get all the most useful information for free on our website:
SICAS ( Study in China Admission System) Welcomes you all to apply to study in universities in China.
Email:service@sicas.cn
Tel/ Wechat/ Whatsapp: + 86-15318861816
You can scan this QR code to Add SICAS official wechat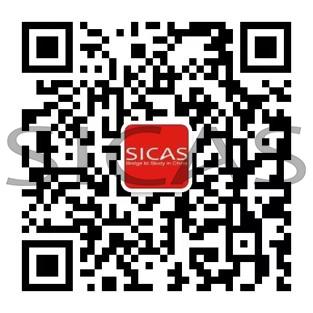 You can scan this QR code to Add SICAS official WhatsApp