[MBBS Admission]Study MBBS in Nanjing Medical University
01 Overview of Nanjing
Nanjing, abbreviate as Ning, the capital of Jiangsu province in China and the deputy provincial city of Jiangsu province, is the provincial political, economical and cultural center.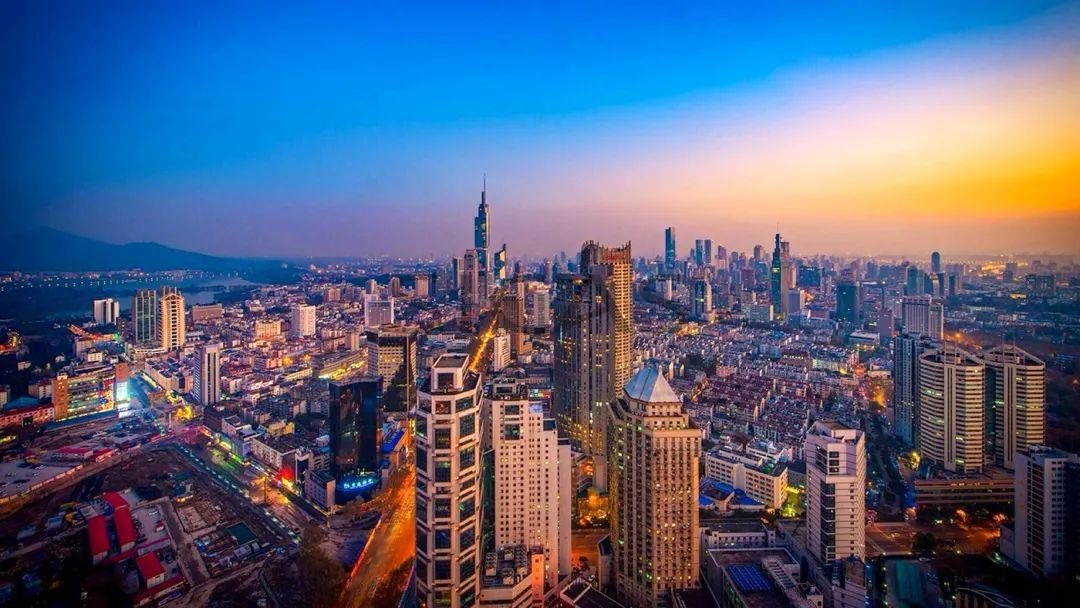 As one of the four capitals of ancient China, As one of the Four Ancient Capitals, Nanjing is a vital cradle of Chinese civilization and over a long stretch of time, it has been the political and cultural pivot of South China, thus dubbed as the Capital of Ten Ancient Dynasties, rich in both cultural heritage and historical relics. It has produced a great many scientists, intellectuals & poets, and artists.
02 Overview of NMU
Nanjing Medical University(NMU)was founded in 1934 as Jiangsu Provincial College of Health Policy and Management. It was renamed Nanjing Medical College in 1957. It adopted its current name Nanjing Medical University in 1993. It is one of the key universities sponsored by Jiangsu Province.

The University consists of twenty-two schools and one independent school (Kangda School). It has twenty-three affiliated hospitals and more than fifty teaching hospitals in Jiangsu, Shanghai, Zhejiang, and Shandong etc. Presently the University has more than 1600 employees including 784 skilled teaching staff. NMU has 169 professors, 229 associate professors, 422 doctoral supervisors and 1746 master tutors (with numbers from the affiliated hospitals). The university is the training base for the High Level Talent Training Plan of Jiangsu Province, which is also known as the '333 Project'. And NMU has been awarded many times by the superiors for the cause of talent-cultivation.

In recent years, the university has extensively carried out exchange activities and has actively developed multi-model relationships and cooperation with other colleges and universities. It has established cooperation and academic exchange with medical colleges and institutions in the U.S.A., Canada, Australia, Sweden, Japan, Taiwan Province, and Hong Kong SAR, etc.;and it now has more than 650 students from Hong Kong SAR, Macao SAR, Taiwan Province and other countries around the world.
03 Overview of SIE
The School of International Education (SIE) of Nanjing Medical University was founded in June 2005, with altogether 16 teaching and administrative staff at present. Currently, SIE has enrolled more than 900 international students and students from Hong Kong, Macao & Taiwan areas. International students are mainly from the following countries: India, Nepal, Pakistan, South Korea, Vietnam, Bahrain, Sudan, Bangladesh, Thailand, Indonesia, Nigeria, Kenya, Ghana, Sierra Leone, Ethiopia, Tanzania, Afghanistan, United States, South Africa, Sri Lanka, Yemen, Mauritius, Malaysia, Japan and Egypt. SIE now has 518 international full-time students.

The programs that SIE has offered for the international students are as follows: Clinical Medicine (Chinese-medium teaching, 5 years duration; English-medium teaching, 6 years duration) and Stomatology (Chinese-medium teaching, 5 years duration) for undergraduate programs; Stomatology, Internal Medicine (cardiovascular disease), Pediatrics, Dermatology and Venereology, Imaging and Nuclear Medicine (Image), Epidemiology and Statistics, and Gynecology for master degree programs ; and doctorate programs are Nutriology ,Pathology, etc.
04 MBBS Admission
Ⅰ. PROGRAM

Nanjing Medical University enrolls international undergraduates on MBBS (Bachelor of Medicine & Bachelor of Surgery) program, with English as medium of teaching. The study duration of MBBS program is 6 years (including 1-year internship). Graduates who reach the qualification of graduation will be awarded "Diploma Certification" and graduates who reach the qualification of the Degree Rule will be awarded the Bachelor Degree of Medicine & Bachelor of Surgery,MBBS.
II. CURRICULUM
China Profile, Inorganic Chemistry, Higher Mathematics, Chinese Language, Computer Science, Medical Physics, Organic Chemistry, Cell Biology, Systematic Anatomy, Histology and Embryology, Chinese Medicine Language, Medical Law, Regional Anatomy, Physiology, Biochemistry, Molecular Biology, Immunology, Pathophysiology, Pathology, Parasitology, Microbiology, Pharmacology, Medical Genetics, Medical Ethics, Basic Surgery, Diagnostics, Health Administration, Nuclear Medicine, Rehabilitation Medicine, Radiology, Anesthesiology, Epidemiology, Medical Statistics, Hygienics, Community Medicine, Traditional Chinese Medicine, Dermatology and Venereology, Emergency Medicine, Lemology, Neurology, Psychiatry, Obstetrics and Gynecology, Ophthalmology, Internal Medicine, Surgery, Forensic Medicine, E.N.T., Stomatology, Pediatrics, etc.
III. CRITERIA & ELIGIBILITY
1. The qualified applicant should be over 18 year-old and under 25 year-old with good physical and mental health, and outstanding school grades, which is equivalent to foreign citizen received Chinese senior high school diploma.
2. Requirement of high school exam results
IV APPLICATION DATE
Apply from Dec 1st of the year before registration to June 30th of the year of registration. If our university already enrolled 100 students before June of the year of registration, the admission work will be finished earlier and the detailed deadline will be announced.
V Required Attachment
1. Passport copy within validity period.
2. Highest diploma/degree.
3.Transcripts of the most advanced studies.
4. Certificate of non-criminal punishment
5. Other attachments
VI FEE STRUCTURE
1. Tuition Fee: CNY 34,000/Year
2. Accommodation Fee: double room, CNY 6,000/ (Person*Year)
3. Other fees
Contact us and get your exclusive SICAS advisor who will help you with the application and guarantee the success admission.

As a service provider, SICAS has a broad cooperation and the best relationships with China's universities. They authorize us to represent them to help publish the latest enrollment information and other useful information. Also, SICAS on-line platform ensures the Chinese Universities to process the applications of international students more efficiently, safely and accurately.
You can easily get all the most useful information for free on our website:
SICAS ( Study in China Admission System) Welcomes you all to apply to study in universities in China.
Email:service@sicas.cn
Tel/ Wechat/ Whatsapp: + 86-15318861816
You can scan this QR code to Add SICAS official wechat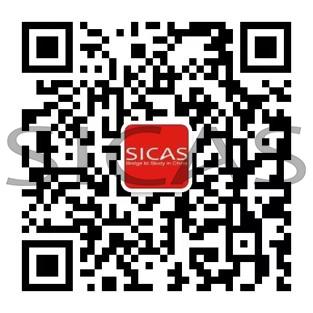 You can scan this QR code to Add SICAS official WhatsApp