Q&A About CSC-Type A Scholarship!
What is CSC-TYPEA Scholarship?
CSC-TYPEA includes scholarships in accordance with educational exchange agreements or MOUs between the Chinese government and governments of other countries.
Who can apply Scholarship?
Undergraduate programs, master's programs, doctoral programs, general scholar programs, and senior scholar programs.
How to get the pre-admission letter of CSC-TYPE A ?

For supporting your scholarship application, you are welcome to apply for Pre-admission Letter for your university
How to apply for CSC-TYPEA Scholarship?
1. Complete the online application procedure at CSC Online Application System for International Students, submit online the completed Application Form for Chinese Government Scholarship, and print a hard copy.
2. Apply for university Pre-admission Letter once recommended by the dispatching authorities as an eligible candidate upon receiving the Award Letter for CGS Candidate.
3. A package of complete application documents must be submitted to the dispatching authorities in your home country before the deadline.
When is the deadline
Please contact with the Chinese Embassy in your country.
Only Four Steps to apply Chinese on SICAS website

As a service provider, SICAS has a broad cooperation and the best relationships with China's universities. They authorize us to represent them to help publish the latest enrollment information and other useful information. Also, SICAS on-line platform ensures the Chinese Universities to process the applications of international students more efficiently, safely and accurately.
You can easily get all the most useful information for free on our website:
SICAS ( Study in China Admission System) Welcomes you all to apply to study in universities in China.
Email:service@sicas.cn
Tel/ Wechat/ Whatsapp: + 86-15318861816
You can scan this QR code to Add SICAS official wechat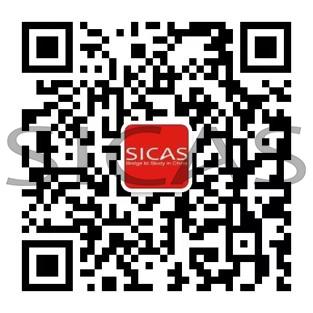 You can scan this QR code to Add SICAS official WhatsApp