Welcome to SICAS New Version: www.sicas.com.cn
Dear all,
Thanks for your always trust to SICAS--Study in China Admission System.
SICAS is an efficient, accurate and safe authorized online platform to help international students directly get admissions into China universities and colleges. Established to help international students study in China, SICAS is the platform authorized by the largest number of China's universities to help international applicants directly get admissions for studying in China with the fastest speed. You can easily get all the most useful information for free on our website to study in china .
In August, 2010, SICAS website www.sicas.cn was created. During the past 12 years. SICAS have helped more than 120,000 international students study in their dreamed Chinese universities.
To provide a better service and update the website so as to make sure unimpeded and efficient communication between global applicants and China's best universities. On January 1, 2023, SICAS IT team published SICAS New Version (www.sicas.com.cn) and latest information will be update on the SICAS New Version. If this is your first time to SICAS, you can register on SICAS new version, if you already register on www.sicas.cn, your information will be automatic synchronized to the new website.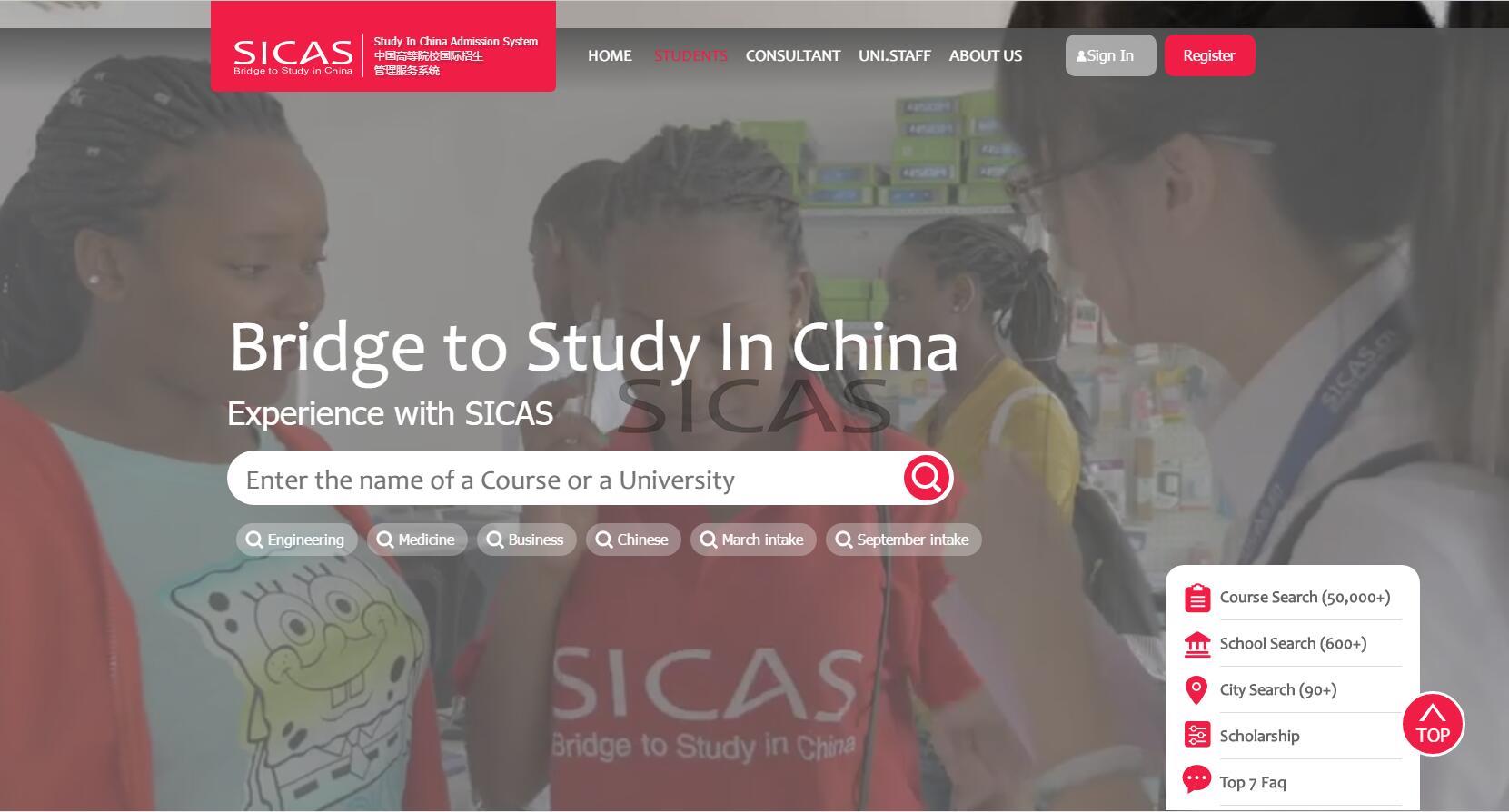 Welcome to study in China in 2023 and wish all your dreams come true.
--SICAS--Study in China Admission System
Keep in touch in a better way


Way1: Contact us by wechat, whatsapp or telephone : +86 153 18861816


Way2: Contact us by email:service@sicas.cn


Way3: Live chat in our website : website: www.sicas.com.cn (New version)