Why International Students Choose Zhejiang Normal University
01 Dining Hall + Beimen = Delicious
When it comes to cuisines, Zhejiang Normal University canteens are a paradise. You can get different types of tasty and delicious Chinese dishes. You don't have to worry about the price because our school canteen food is affordable, rich in taste and most importantly, very healthy. Our school's four canteen dining halls are spacious enough to contain all the students and comfortable for you to enjoy your meal.
Zhejiang Normal University also has a special food market we call "Beimen." It is a paradise of tasty food comprised of different countries' dishes. We have Muslim restaurants where you can eat Muslim tasty food like kebabs, Muslim bread, noodles, etc; Korean restaurants where you can order Korean kimchi, Korean hot pot, etc; African restaurants where you can eat different African dishes like jollof rice, etc. And the good news is that they're all very affordable!
02 Affordable: less expense
At Zhejiang Normal University cost of living is not high at all and I am a witness for the seven years I lived here. We have supermarkets like Walmart where you can shop for your daily needs both for your personal cooking items and toiletries etc.
We also have the local market where you can buy very affordable items as well, sometimes at discount prices. Zhejiang Normal University is the best school to study, live your life, and enjoy the food and the environment.
03 Scholarships
The Scholarships for Zhejiang Normal University are great! They have a variety of scholarships suitable for your needs. It is easy to apply too! I found all the information I needed on the school's website. Any questions I had, the university responded in a timely fashion. When I received my scholarship, Zhejiang Normal University made sure I started on the right foot!
04 Excellent Courses
Zhejiang Normal University warmly welcomed me into my courses with dedicated teachers and encouraging peers. Everyone on campus has been eager to help and support me to be successful. The teachers answer all my questions and are more than happy to help me after class. I'm excited to be in my classes and broaden my knowledge!
05 Dear Friends
At Zhejiang Normal University, we believe that friendship is the foundation of a fulfilling and enriching university experience. Our campus is a vibrant and diverse community of students from all walks of life; who come together to learn, grow, and make lifelong connections. As a student at Zhejiang Normal University, you will have the opportunity to meet and interact with people from all over the world, who share your passions and interests. Whether you are looking to form study groups, join a club, or simply hang out with like-minded individuals, there is no shortage of opportunities to make friends and build relationships that will last a lifetime.
We can't wait to welcome you into our community of friends and lifelong learners.

06 World Ranking
Zhejiang Normal University is ranked NO.2 in all Zhejiang Universities. It has always been among the first thousand best universities around the world, as well as one of the major universities in China and Asia. And according to ESI, there are 7 displines ranking Top1% in the world, including Mathematics, Chemistry, Engineering, Ecology, Computer science, Material Science and Plant & Animal Science.
07 Great Disciplines: education
Zhejiang Normal University is well-known for its strong emphasis on education, making it one of the top institutions in China for studying my discipline. The university offers a comprehensive curriculum in education, covering various aspects of teaching and learning, from early childhood education to higher education.
It's also renowned for its excellent faculty members who are experts in their respective fields and have extensive experience in the education sector. Students at Zhejiang Normal University have access to state-of-the-art facilities and resources that enable them to gain hands-on experience and apply theoretical knowledge to real-world scenarios. The university's education program emphasizes research and innovation, allowing students to contribute to the advancement of the field through their research projects and initiatives. Graduates of Zhejiang Normal University's education programs are highly sought after by employers due to their excellent training and preparation for careers in the education sector.
08 Excellent Research Areas
Zhejiang Normal University is recognized as a leader in computer science and technology research, with a focus on cutting-edge fields such as artificial intelligence, data science, and computer vision. The university's School of Information Science and Technology is highly regarded for its innovative research projects in fields such as intelligent information processing, human-computer interaction, and machine learning.
Faculty members at Zhejiang Normal University's Center for Artificial Intelligence Research are conducting research on a range of AI-related topics, including natural language processing, computer vision, and robotics.The university's research program in cybersecurity is also noteworthy, with research projects focusing on areas such as network security, data privacy, and cryptography.
Zhejiang Normal University's research in the field of computer science and technology has resulted in numerous patents and publications in prestigious academic journals, contributing to the advancement of the field both nationally and internationally. Students who pursue research in computer science and technology at Zhejiang Normal University benefit from a collaborative and interdisciplinary approach to research, which prepares them for careers in academia, industry, or the public sector.
You can easily get all the most useful information for free on our website:

SICAS ( Study in China Admission System) Welcomes you all to apply to study in universities in China.

Email:service@sicas.cn
Tel/ Wechat/ Whatsapp: + 86-15318861816

Just contact us through any of these channels below and get your exclusive SICAS advisor who will help you with the application and guarantee the success admission.



You can scan this QR code to Add SICAS official wechat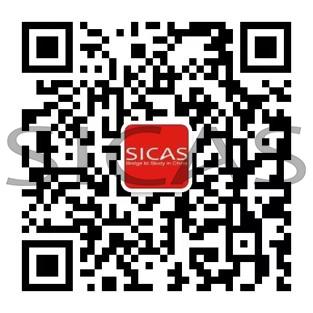 You can scan this QR code to Add SICAS official WhatsApp