The International Labor Day Holiday Safety Reminders
Dear all students,
The International Labor Day is approaching.
Holiday time
As scheduled, this holiday will last for 5 days from April 29th (Saturday) to May 3rd (Wednesday).
For students who already studied in Chinese Universities.
01 Please arrange wisely your study and entertainment. In general, there is busy travelling during the holiday, so proper personal protection measures such as wearing masks in public, washing hands frequently are still necessary to flu prevention.
02 Please pay attention to traffic safety and observe traffic regulations when traveling or visiting friends. Remember to wear a helmet while driving e-bikes.
03 Please cut off the power in your room before leaving. Don't carry large amounts of cash during your travelling. When back to school after the holiday, secure your wallet and valuables in crowded areas.
04 The weather is getting hotter. For the sake of your safety, please do not swim in rivers, lakes, reservoirs etc.
For students who just got their X1 visa and planning to go to China
Pls avoid not coming to China during this period, because university teachers do not work during this holiday time. It may will affect you registration.
Besides, according to our experience, this holiday is the hot tourism season in China. So the air-ticket, train ticket, hotel may hard to be booked and price may higher than usual.
So we suggest you come to China after May 5th.
For new applicants
About Consultation: During the holiday, if you have any emergent issue, please feel free to email to service@sicas.cn. The SICAS Adviser who is on duty that day will try the best to reply to you as soon as possible.
About Application: During the holiday, students can still view SICAS website and apply to China's universities online.
About Application Processing: China's universities' Stuff will also spend the holiday , so your application will be processed by them after the holiday. Only urgent emails towards application will be replied.
You can easily get all the most useful information for free on our website:SICAS ( Study in China Admission System) Welcomes you all to apply to study in universities in China.Email:service@sicas.cnTel/ Wechat/ Whatsapp: + 86-15318861816Just contact us through any of these channels below and get your exclusive SICAS advisor who will help you with the application and guarantee the success admission.
You can scan this QR code to Add SICAS official wechat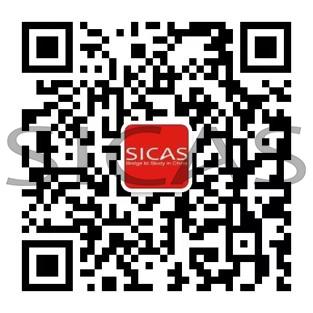 You can scan this QR code to Add SICAS official WhatsApp