[MBBS Admission 2023] Study English Taught MBBS in Wenzhou Medical University
Brief Introduction
Wenzhou Medical University (WMU) is a key construction university of Zhejiang Province.
Wenzhou Medical University (or informally WMU) received its academic credential to enroll foreign students in 1996
In 2007, WMU was approved by the Ministry of Education of China to be one of the very first schools of higher education to receive academic credential for English based bachelor's programs in clinical medicine sciences.
Wenzhou Medical University is one of the largest and most robust schools for clinical medicine sciences in Zhejiang Province, and its foreign student's program accreditations include Bachelor of Medicine, Bachelor of Surgery (MBBS), and Bachelor of Dental Surgery (BDS) and Bachelor in Pharmacy which taught in English medium, Medical Imaging (Bachelor's Degree), Nursing (Bachelor's Degree) in Chinese medium.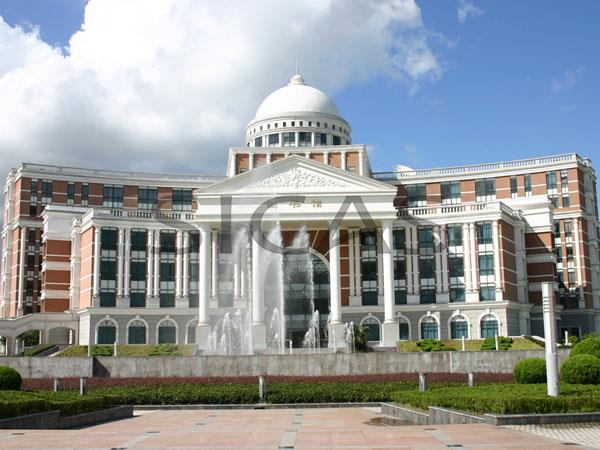 MBBS core course:
Core course: Diagnostics ,Radiology,Internal Medicine,Surgery ,Pediatrics,Obstetricsandgynecology, EpidemiologyStomatology ,INeurology,Psychiatry,DermatologyandVenereology, Otorhinolaryngology,Infectiousdiseases,Ophthalmology ,FamilyMedicine,etc.
Programs and Tuition Fee:
Programs

Medium-of-instruction

Duration

Tuition fee

MBBS

English

6 Years

30,000 RMB/Year

BDS

5 Years

30,000 RMB/Year

Pharmacy

4 Years

20,000 RMB/Year
Other Fees:
②Registration Fee: 600 RMB per person
②Accommodation (double room): 4,000 RMB per year per person
(If there is accommodation fee adjustment later, it will be announced in the fee structure notice.)
③Insurance: 800 RMB per year
④Book fee: According to the marked price of each book
Scholarship
Scholarship Year

Scholarship Type

Scholarship Value (RMB)

Coverage

1st Year

Freshman Entrance Scholarship

20,000

Approximately1/3

10,000

Approximately1/3

2nd Year-6th Year

Academic Scholarship(WMU Scholarship)

5000

2%

2000

5%

1000

10%

Academic Scholarship(Zhejiang Government Scholarship)

20,000

To be decided
Note:
Freshmen need to make full payment of the tuition fee and successful completion of the registration procedure, and then we will evaluate freshmen scholarship based on the entrance exam.
Academic Scholarship is based on International Student Overall Standing Assessment.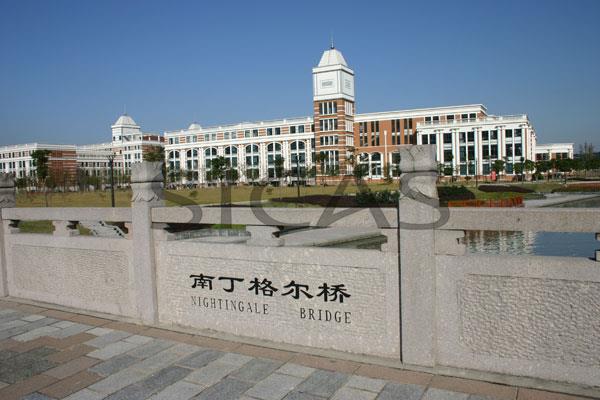 Application Documents:
Applicants must provide true and correct information of the following application documents in the online application system:
①Application form for International Students of Wenzhou Medical University. The form will be automatically generated after applicants complete the information in the online application system, and applicants should upload the signature;
②Transcript from high school with the official stamp (scanned color copies of original or notarized copies in Chinese or English);
③High school diploma or equivalent certificate (fresh graduates can provide pre-graduation certificate first) (scanned color copies of original or notarized copies in Chinese or English);
④Ordinary passport within the validity period (Scanned color copy);
⑤Digital colored photo in white background (Format: JPG:100-500KB);
⑥Financial guarantee certificate (parents' income certificate or bank deposit certificate);
⑦Applicants whose native language is not English speaking should provide thescanned color copies of proof of English proficiency test (such asIELTS, TOEFL, etc.For MBBS program,IELTSno less than6.0 andeach item no less than 5.0; TOEFLno less than 70 andeach item no less than15) or proof of a medium-of-instruction certificate in English during high school;
⑧Other supplementary documents required by WMU.
How to apply

Just four step to apply Wenzhou Medical University on SICAS Website





You can easily get all the most useful information for free on our website:

SICAS ( Study in China Admission System) Welcomes you all to apply to study in universities in China.

Email:service@sicas.cn
Tel/ Wechat/ Whatsapp: + 86-15318861816

Just contact us through any of these channels below and get your exclusive SICAS advisor who will help you with the application and guarantee the success admission.



You can scan this QR code to Add SICAS official wechat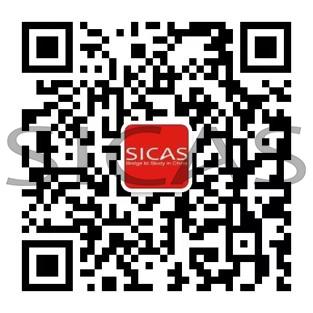 You can scan this QR code to Add SICAS official WhatsApp