This Top Chinese University Will Open 2024 Online Application from August 25
2024 September intake, Chinese universities application season is coming!
Do you know the brand-new rank list of top Chinese universities?
Among these, which universities do you want to apply and which majors do you like most?
One thing you should know is that these univerities' application opening time is very early, such as Tsinghua university will open 2024 first-round application from August 25, 2023.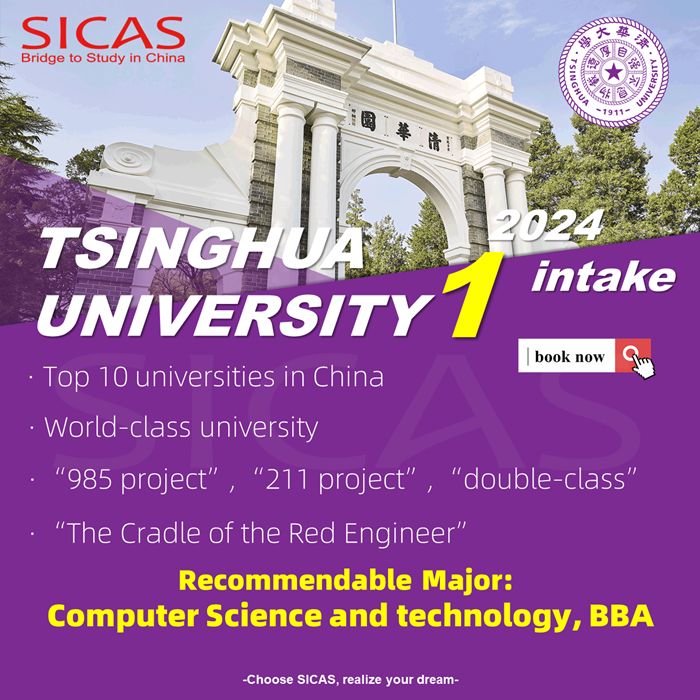 Overview of Tsinghua University
Tsinghua is a dynamic global university renowned for its high quality teaching and research, and its spirit of social commitment. With an enduring dedication to excellence and innovation, Tsinghua is committed to inspiring future global leaders.
The bright and aspiring students are taught by top experts in their fields in world-class teaching and research facilities. The university is a hub for learning and discovery and helps pave the way for research and innovation in China and the world.
Tsinghua is consistently ranked among the very best universities in the world by the most respected international university rankings.
No.1 in China
QS World University Rankings (2020)
US News Global University Rankings (2020)
Times Higher Education World University Rankings (2020)
ARWU World University Rankings (2019)

Applicaltion Schedule
First Round Application and Admission
* Design/Fine Arts programs in Arts Division are open ONLY in this round
Online application (Beijing Time):
8:00 AM August 25, 2023—5:00 PM October 13, 2023
The First Round result will be issued by:
Late December, 2023
Why Early Application

About Application for Study in China, always remember the early the better because of the following reasons:
1. Limited enrollment quota
2. Early birds catches the worm
3. Enough time for you to understand the application procedure
4. Enough time to prepare application documents
5. Well prepared for a good start in university
How to apply
Study In China Admission System ( SICAS, http://www.sicas.com.cn ) is authorized exclusively to help international students on getting admission to Tshinghua University in a safe, efficient and accurate way.

Just four step to apply Tsinghua University on SICAS Website

Contact us for details.
You can easily get all the most useful information for free on our website:

Email:service@sicas.cn
Tel/ Wechat/ Whatsapp: + 86-15318861816





You can scan this QR code to Add SICAS official wechat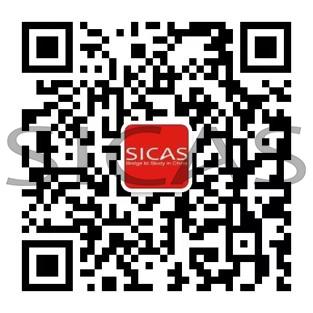 You can scan this QR code to Add SICAS official WhatsApp