2024 NUAA International Undergraduates Admission
About NUAA
Nanjing University of Aeronautics and Astronautics, NUAA, is a leading research oriented comprehensive university which enjoys multiple disciplines in Engineering technology, natural sciences, business and management and social sciences. Established in 1952, NUAA strives to conduct world-level research and education with an emphasis on aerospace technology, astronautics and civil aviation.
Application Eligibility
(1) Applicants must be non-Chinese citizens with a valid passport in compliance with the provisions of Nationality Law of the People's Republic of China.
(2) Applicants should be at the age of 18-25 years old (applicants under the age of 18 should submit the letter of Guardian Guarantee and the guardian must be an adult living in China).
(3) Applicants should have a high school diploma or above.
(4) Applicants should meet the following language proficiency requirements:
* Chinese-taught programs: HSK4 or above;
* English-taught program: IELTS (6.0 or above), TOEFL (70 or above) or English proficiency letter (not required for native English speakers).
Note: Applicants who have given up their Chinese citizenship and become foreign citizens before April 30, 2020, must have lived abroad for more than 2 years in recent 4 years (more than 9 months of residence abroad per year can be considered as one year).
Application Time

1st round: November 15th, 2023 - February 27th, 2024
2nd round: February 28th, 2024 - March 31st, 2024
3rd round: April 1st, 2024 - May 1st, 2024
4th round: May 2nd, 2024 - May 30th, 2014
Applications will be processed on a rolling basis from November 2023 until all the places are filled. Therefore, early applications are strongly encouraged. If places are no longer available after the priority round, the subsequent applications received may not be considered.
Application Process
(1) Explore NUAA undergraduate program options
(2) Prepare for your application
ØPrepare the documents/additional information required for application.
ØCheck the application deadline.
(3) Create an account to submit online application, complete online application as required, and pay the application fee of 400 RMB. The application fee is NOT refundable.
(4) Take an examination/interview
Qualified applicants will receive an email reading the examination or interview details.
(5) Check application status
Applicants will be informed by email to log in to the online application system to check their application status should there be any update.
(6) Apply for study visa
Before entering China, enrolled applicants should submit the Passport, Admission Notice, Visa Application Form for Foreign Students in China, Foreigner Physical Examination Form and other relevant materials to apply for a student visa (X1 or X2) from the Chinese Embassy or Consulate entrusted by the Ministry of Foreign Affairs of the People's Republic of China according to his/her study period.
(7) Register on campus
Admitted students must register on campus before the deadline. The original diploma, transcript, language proficiency certificate and other application documents will be checked upon registration. Those who fail to provide the original copies will be disqualified for the enrollment.
Undergraduate programs of NUAA usually start from late August or early September 2024, and the exact date is subject to the Admission Notice.
Application Documents
(1) A photocopy of passport front page
(2) Original or notarized copy of senior high school diploma. Applicants who will graduate in 2024 can provide pre-graduation certificate instead.
(3) Original or notarized copy of transcripts for all the courses in senior high school;
(4) Two recommendation letters from high school teachers. Teachers' signature, contact, and email address should be put on the letter.
(5) Personal statement (no more than 800 words), including personal introduction, reasons for application and person strength
(6) Non-Criminal letter
(7) Foreigner Physical Examination Form
(8) Language proficiency certificate
(9) Financial Guarantee Letter or bank statement
(10) Other awards/certificates (not mandatory)
Note:
(1) Results of international standard tests (e.g. SAT/ A-LEVEL/ACT/STPM/WACE) or university entrance exams of applicant's country are accepted. It is strongly recommended to provide the student's relative ranking or the percentile in the school if the applicant could only submit the test scores from the school.
(2) The above documents must be in Chinese or English, and notarized copies of translations must be provided for texts in other languages.
(3) Please do NOT post the hard copies of the application documents or send them by email. Application materials sent by post or email will NOT be reviewed and processed.
Program List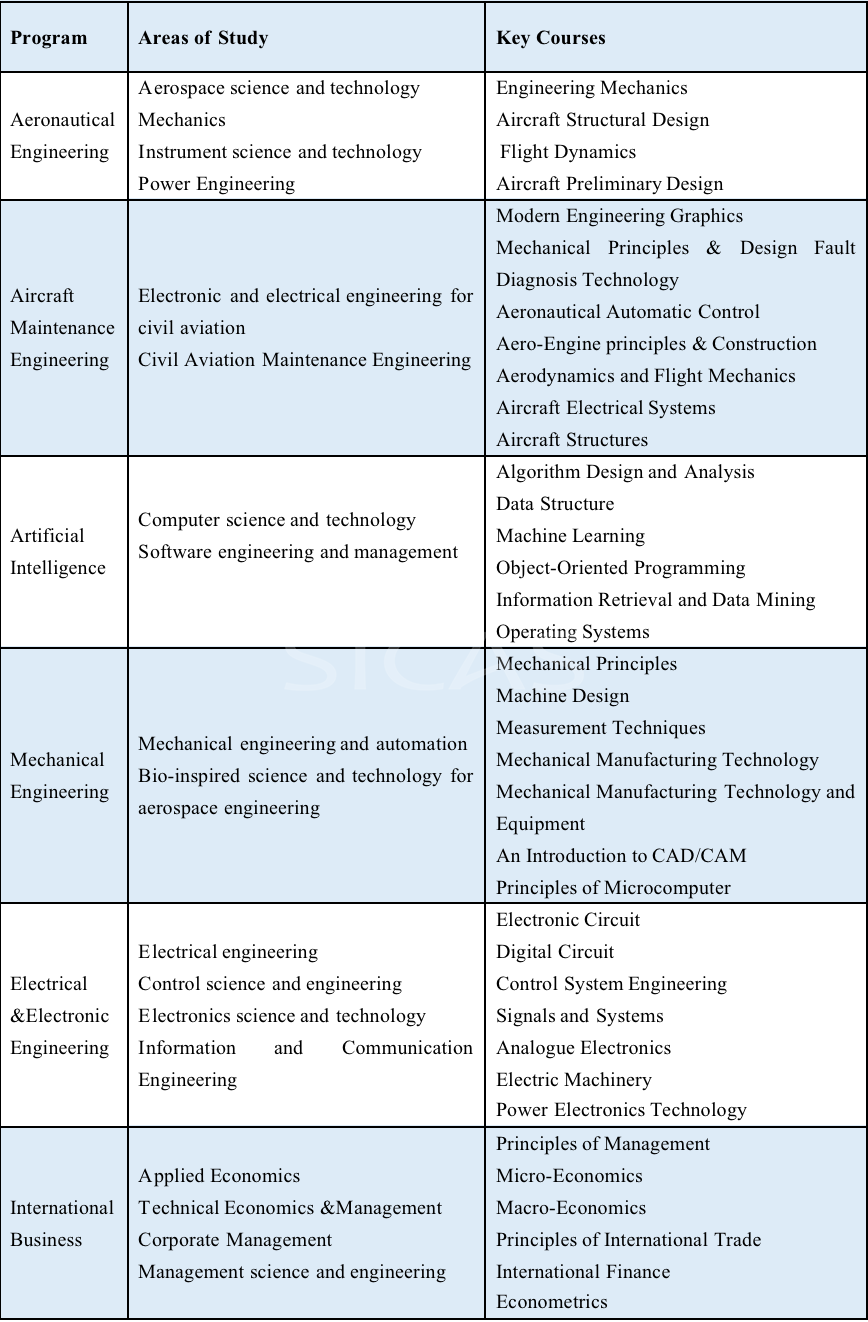 Scholarships

NUAA offers a wide range of scholarships to attract the best and brightest students across the globe to begin their undergraduate studies at NUAA.
ØApplicants for a Chinese Government Scholarship (Type-A) should directly contact the local Chinese embassy or consulate. When completing the scholarship application form, the applicant should select NUAA (agency number: 10287) as the first priority institution.
ØApplicants for Nanjing Government Scholarship (one-time payment of 10,000 RMB) or NUAA Fly-High Scholarship (Tuition fee waiver) should choose the right Scholarship Type while applying online.
ØNUAA Fly-High Scholarship is only for academic year 2024. From the second year, students are encouraged to apply for NUAA academic scholarship.
NOTE: Scholarship recipients shall be the most outstanding candidates applying for the undergraduate program. Some examples include, but are not limited to, a cumulative GPA of at least 3.5/4.0 or equivalent; academic-related awards/scholarships, publications/contributions in excellent venues; reference letters illustrating substantial experience and potential in research.
Tuition Fee
English-taught Business program: 22, 900 RMB per academic year
English-taught Engineering program: 23, 900 RMB per academic year
Chinese-taught program: 21,800 RMB per academic year
On-campus Accommodation

Twin room: 4,000 RMB per year
Single room: 8,000 RMB per year
NUAA provides international students with two dorm buildings. The residence consists of 600 furnished rooms, each with private bathroom. The facilities in each bedroom include air-conditioner, internet access, and wardrobe. In the public area, the amenities are washing machine, tumble dryers, kitchens, group study rooms, multifunctional rooms, warm water, etc.
Click here to find more courses in NUAA.

How to apply
Study In China Admission System ( SICAS, http://www.sicas.com.cn ) is authorized exclusively to help international students on getting admission to Tshinghua University in a safe, efficient and accurate way.

Just four steps to apply Chinese Universities on SICAS Website
Contact us for details.
You can easily get all the most useful information for free on our website:

Email:service@sicas.cn
Tel/ Wechat/ Whatsapp: + 86-15318861816





You can scan this QR code to Add SICAS official wechat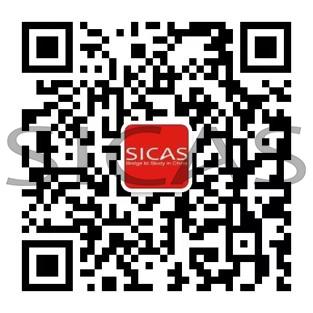 You can scan this QR code to Add SICAS official WhatsApp