NENU Admission Guide for CSC Scholarship "High-level Graduates" Program(Type-B) 2024
About NENU
Inherit revolutionary spirits and spread them eastward. Northeast Normal University, originally under the name "Northeast University", is the first comprehensive university founded by the Communist Party in Northeast China in 1946. Established in Changchun in 1949, the university was renamed "Northeast Normal University" in 1950. Then it was put under Jilin Province's administration in 1958 and the name 'Jilin Normal University' was adopted. Later it was incorporated into the Ministry of Education, restoring the name "Northeast Normal University" (NENU) in 1980. In 1996, NENU was selected as one of the first group of universities given priority in construction in the "211 Project". And in 2004, NENU was approved to establish the graduate school by the Ministry of Education.
Qualifications

1. Non-Chinese citizens.
2. Applicants should be excellent in their studies, self-conduct, be healthy mentally and physically, and obey Chinese laws and regulations.
3. Applicants should not be awarded other Chinese government scholarships at all levels at the same time.
4. Requirements for the applicant's degree and age:
1) be a bachelor's degree holder under the age of 35 when applying for the Master's programs.
2) be a master's degree holder under the age of 40 when applying for the Doctoral programs.
5. Language requirements:
1) Chinese-taught program: HSK Level 5 with scores above 180. Those who have obtained a degree from a Chinese university using Chinese as the language of instruction do not need to provide the HSK transcript. If the language ability does not meet the standard of the study, applicants can apply for one year of Chinese language study.
2) English-taught program: TOEFL IBT 80, IELTS 6.0 or English as a native/official language or having obtained a degree using English as the language of instruction.
Scholarship Coverage

1. Students will be exempt from paying tuition and campus accommodation fees.
2. Granted a monthly living allowance (Ph.D. 3,500 RMB/month, Master 3,000 RMB/month) while in China.
3. Comprehensive Medical Insurance Care.
Application Procedure

1. Accepting Agency: Northeast Normal University(Agency Number: 10200)
2. Funding Program:
Master's degree program
Doctoral degree program
3. Application deadline: February 26, 2024
4. Application procedures
Step 1: Apply at the NENU International Student Service System.
Step 2: Review and Online Interview.
Step 3: ISO will issue the Pre-admission Notice for the candidates via email.
Step 4: Nominated Candidates should submit their application to the Chinese Chinese Government Scholarship Information System.
Step 5: The China Scholarship Council organizes experts to conduct a comprehensive evaluation of the candidate and selects the best candidate for admission.
Click here to find more courses in NENU.

How to apply
Study In China Admission System ( SICAS, http://www.sicas.com.cn ) is authorized exclusively to help international students on getting admission to Tshinghua University in a safe, efficient and accurate way.

Just four steps to apply Chinese Universities on SICAS Website
Contact us for details.
You can easily get all the most useful information for free on our website:

Email:service@sicas.cn
Tel/ Wechat/ Whatsapp: + 86-15318861816





You can scan this QR code to Add SICAS official wechat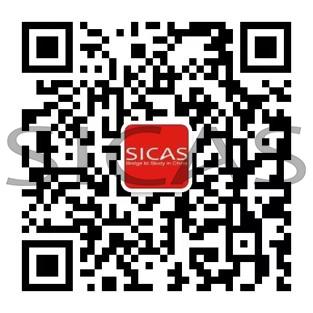 You can scan this QR code to Add SICAS official WhatsApp