2024 NJUST International Undergraduate Prospectus
About NJUST
Nanjing University of Science & Technology (NJUST) is a multi-disciplinary, research-oriented university incorporating science, engineering, economics, business, management, liberal arts, law and education, with special emphasis on engineering and materials science. To prepare students for their future challenges, NJUST has structured rigorous programs to ensure students to build a strong foundation for success.
The study duration for undergraduate programs is generally 4 years. Prospective graduates taught in Chinese should attain HSK Level 5; graduates taught in English language should at least attain HSK Level 4.
Eligibility

1. Applicant must be non-Chinese citizens in good health both physically and mentally with good academic background, observe Chinese laws as well as university rules and regulations, and respect Chinese customs.
2. Educational background and age limit
High school diploma or certification of equivalent education
3.Language Requirements
Candidates need to meet the university's language proficiency requirement. E.g
● Chinese-taught programs: HSK Level 4 or above;
● English-taught programs: minimum IELTS (Academic) total score 5.5, TOEFL score 80 or Duolingo 85.
Application Time

Oct 30, 2023: Start of Application
Jun 30, 2024: Deadline of Application
Application Doccuments
You are required to compile and submit all the necessary application documents on the CHECKLIST:

1. Checklist of Application Documents (Attachment)
2. Passport
Include a copy of the information page (with your photo) in your passport. If your passport expires before December 2024, you are highly suggested to apply for a new one before submission.
3. Academic transcript
Copy of high school diploma and official transcripts. If the above materials are neither in Chinese nor in English, one has to present notarized Chinese or English version.
4. Notarized highest degree certificate
If applicants are enrolled as current university students in China, they should also submit the study certificate and approved transfer letter from their previous institutions. If the above materials are neither in Chinese nor in English, one has to present notarized Chinese or English version.
5. Language documents
All applicants need to meet the university's language proficiency requirement.
● For English-taught program applicants: copy of official IELTS (Academic) 5.5 or above, TOFEL over 80 or Duolingo over 85.
● For Chinese-taught program applicants: copy of HSK Level 4 or above.
6. Research plan and previous research program information (Attachment)
Applicants shall submit report written in English or Chinese with a minimum of 800 words about their study intention at NJUST. The report includes the educational background, working experiences, motivation of studying at NJUST, reasons for choosing majors, and personal career planning after graduation, etc.
7. Physical Examination Form and the Report on Blood Examination (Attachment)
Applicants should strictly follow the Foreigner Physical Examination Form for inspection. Incomplete forms or forms without the signature of the attending physician, the official stamp of the hospital, or a sealed photograph of the applicant will be considered as invalid. Please carefully arrange your physical examination schedule as the physical examination result is valid for only 6 months.
8. Certificate of Guarantee (Attachment)
Proof of the guarantor's financial ability (mainly including statement of employment and income, certificate of bank deposit or other proof of financial ability).
9. Non-criminal Record Report (Attachment)
Note: We will accept scanned copies of the original documents, but you will have to keep all original documents for the duration of your study. If any of your documents is in a language other than Chinese or English, you will need to send both the original document and an official translation.
Fees
Application fee
CNY 500 (Approx. USD 80), No application fees will be returned regardless of admission.

Tuition
● Undergraduate programs in Chinese: CNY 18,000/Year (Approx. USD 2,600/Year)
● Undergraduate programs in English: CNY 19,800/Year (Approx. USD 2,850/Year)
Other Charges
● Accommodation Fee: CNY 4,000/year (on campus dormitory with a quad room)
● Electricity: Approx. CNY 1,000/year
● Textbook Fee: Approx. CNY1,000/year
● Meal Budget: Approx. CNY 6,000/year
● Visa/Residence permit: At least CNY 400/year
● Physical Examination Fee: Approx. CNY 538/examination
Clcik here to find more courses in NJUST.
How to apply
Study In China Admission System ( SICAS, http://www.sicas.com.cn ) is authorized exclusively to help international students on getting admission to Tshinghua University in a safe, efficient and accurate way.

Just four steps to apply Chinese Universities on SICAS Website
Contact us for details.
You can easily get all the most useful information for free on our website:

Email:service@sicas.cn
Tel/ Wechat/ Whatsapp: + 86-15318861816





You can scan this QR code to Add SICAS official wechat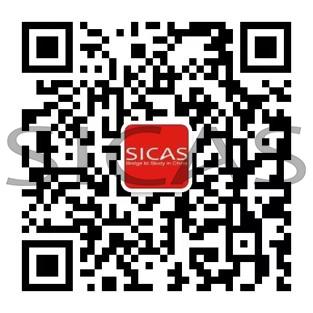 You can scan this QR code to Add SICAS official WhatsApp