China University of Mining and Technology (CUMT) is one of the key national universities under the direct administration of the China's Ministry of Education. It is also one of the universities which host a graduate school with the approval of the Ministry of Education, and one of that in the national "211 project", a government program designed to support and improve top-level institutions of higher learning in China.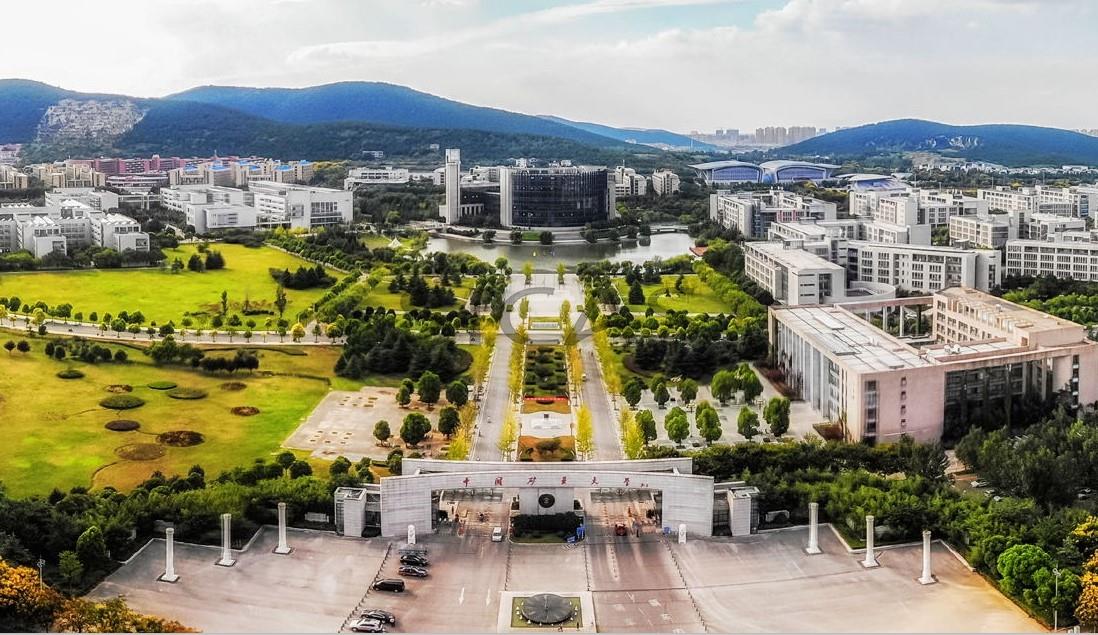 CUMT grew out of Jiaozuo School of Railroad and Mines, which was established in 1909 and was later expanded and renamed Jiaozuo Institute of Technology. In 1950, Jiaozuo Institute of Technology moved to Tianjin and was renamed the China Institute of Mining and Technology (CIMT). It became the first higher learning institution in the field of mining in China.

In 1952, during a national readjustment of higher learning institutions, the mining engineering departments of Tsinghua University and the now-defunct Beiyang and Tangshan Railroad Universities were merged into CIMT. In 1953, the Institute moved to Beijing and was renamed Beijing Institute of Mining and Technology (BIMT), where it became one of the eight most renowned institutes in Beijing. In 1960, BIMT was rated a key university in the nation. During the period of the Cultural Revolution, it moved to Sichuan Province and was renamed the Sichuan Institute of Mining and Technology. In 1978, with the approval of the State Council, a new campus was established in Xuzhou, Jiangsu Province, with the school name restored to CIMT, and was rated by the government as one of China's 88 key state universities.

In 1988, the institution was formally renamed the China University of Mining and Technology (CUMT), and in 1997, a second campus in Beijing was established with the approval of the Ministry of Education.

As the oldest higher learning institution with a focus on mining engineering in the country, CUMT has been and continues to receive much attention and support from leaders of the central government. On May 11, 1988, Deng Xiaoping inscribed in his own handwriting the name of CUMT (it appears on the cover of this brochure) which is a mark of great distinction in Chinese culture. On January 19, 1996, then President Jiang Zemin and vice-premier Wu Bangguo personally inspected the facilities for coal water mixture preparation technology on the Beijing campus. On May 18, 1999, Jiang Zemin wrote the inscription for CUMT's 90th anniversary as "Be enterprising and innovative in exploration, be rigorous and meticulous in academic pursuits, and build the China University of Mining and Technology into a first-class university of science and technology in the field of energy resources." On June 16, 1999, former premier Li Peng wrote a second inscription entitled "Develop the cause of energy resource science and education. Train outstanding talents for the new century." Former vice-premier Li Lanqing visited the school on October 8, 1999, followed by Mrs. Chen Zhili, the State Councilor and former Minister of Education, who paid a visit in May 2002.

After over 90 years' growth, a multidisciplinary system has emerged at CUMT. The system focuses on mining engineering and gives priority to engineering disciplines. At present, on the main campus in Xuzhou, there are 19 schools with 60 undergraduate programs. CUMT offers 50 additional doctoral programs and 100 master's programs. CUMT now has 8 key disciplines rated by the Chinese government as national priorities in education, and 13 recognized as key on the ministerial or provincial level. Schools hosting the 8 key disciplines are able to invite special professors both in China and from abroad to help with discipline development under the "Specially Engaged Professorship under the Yangtze River Scholar Award Project". Post-doctoral research opportunities are also available in 11 fields. During the ninth "Five-year Plan" period in 1996-2000, the "211 Project" was implemented, and during that period, CUMT achieved remarkable success in 12 research projects highlighted by three theoretical and five technical achievements of international standing. The university continues to operate under the "211 Project" today.

CUMT boasts a large and well-qualified staff. The main campus in Xuzhou hosts more than 3,000 staff with over 1,400 full-time academics, 230 professors and 333 associate professors. The university's current academic staff includes 6 academicians of the Chinese Academy of Engineering, and 172 supervisors for doctoral candidates. Among all the academic staff, one has received the first "China Young Scientist Award", one has been nominated the prize of the "China Young Scientist Award", 2 have won the first "Famous Teacher Award" for universities and colleges nationwide, one has received the "National Model Teacher Award", 9 have obtained the "China Youth Award for Excellence in Science and Technology", one has received the title of "National Excellent Worker for Scientific and Technological Advancement", 10 have possessed state-level titles as the "Outstanding Young and Middle Aged Experts", 7 have been listed among the first and second level candidates for the "Millions of Talents Projects", 9 have been listed among the "New Century Outstanding Talent Training Program", 9 have obtained awards from the China Outstanding Youth Science Fund, 3 have been listed among candidates for the Eighth China Youth Award for Excellence in Science and Technology. Additionally, 200 academics have received various state or ministerial-level honorary academic titles.

CUMT, with a history of nearly 100 years, has always focused on student-centered education, and the quality of student education has continued to improve. Since its inception, CUMT has produced more than 100,000 graduates, among which 10 are top-level academicians in the Chinese Academy of Sciences and Engineering, and 20 are ministers and provincial governors. Among CUMT's graduates are a large number of successful entrepreneurs, technicians and engineers who have excelled in their fields. Since China's reform and opening up policy was adopted in 1978, CUMT has received 13 state-level awards for excellence in teaching quality, 9 state-level prizes for excellence in textbook publication, 52 ministerial and provincial-level awards for excellence in teaching achievements, 45 ministerial and provincial-level awards for excellence in textbooks or monographs. Three courses have won state-level awards for excellence, and seven have won provincial-level awards. Seven papers have received prizes in the State Competition of One Hundred Excellent Doctoral Graduation Papers. Two post-doctoral fellows have won the title of "China Ten Excellent Post-doctoral Fellows" in 2000 and 2001 respectively. In the first State Competition of MBA Student Article Solicitation, CUMT students won the exclusive first prize. In university students' academic and science competitions, CUMT students have won a series of titles, including the grand prize in the "Challenge Cup" University Student Extracurricular Scientific Achievements Competition, the Zhou Peiyuan First Place Prize for the State Mechanics Competition, and honorable mentions in the First State Computer Science Competition and the State University Student Robot TV Competition. CUMT students have also won first prizes in both Chinese and international mathematical modeling competitions.

At present, the total student population on the main campus in Xuzhou exceeds 40,000 people, of which over 25,000 are undergraduate students, 5,000 are candidates for master and doctoral degrees. There are also over 170 international students.

Since its inception, CUMT has formed an excellent school spirit summarized in the motto "Diligence, Earnestness, Enterprise and Dedication," and has also cultivated a glorious tradition emphasizing physical education. CUMT has developed a further "campus spirit" of studiousness, adherence to facts and creativity, hard work and efforts to improve. CUMT has produced numerous nationally competitive athletes. Since 1978, CUMT has broken over 80 records in many of China's national collegiate games and won the "President Cup" three times, which is the greatest honor in national collegiate competition. CUMT was also elected as the "Excellent University in Completing University Physical Education Requirements" many times over. CUMT is designated as a "Base of National Collegiate Track and Field Training" by the National Physical Education and Sports Committee, and has won many honorable titles such as "National Advanced Collective in Mass Physical Education", "Excellent School in the National Physical Education and Sports Appraisal" and "National Advanced School in Extracurricular Training among Higher Learning Institutions".

CUMT has been committed to quality scientific research, and has achieved abundant of high-level results, among which 31 have received three state-level awards and 431 have won provincial-level awards. The various indexes reflecting the overall academic level of CUMT are among the first rank in the entire country. Since the ninth "Five-Year Plan" period (1996-2000), CUMT has undertaken 7,115 research projects, of which 382 are national projects.

In recent years, CUMT has strengthened international exchanges and cooperation with partners throughout the world. Now it has established academic links with nearly 50 universities and research institutions, such as, the University of Nottingham of UK, the University of Duisburg-Essen of Germany, the Swinburne University of Technology of Australia, the Kentucky University of the United States and the Hanoi University of Mining and Geology of Vietnam, etc. Concurrently, the University has sponsored a number of international symposiums, resulting in vigorous academic exchanges with the outside world.

CUMT features good facilities for teaching and research. The main library has holdings of over 1,950,000 volumes. The University has 2 national key laboratories, 1 national engineering research center, 1 state-level university science and technology park, 2 state-level and 9 ministerial-level key laboratories as well as 5 ministerial-level engineering research centers. In addition, it has a testing and analysis center, a rock mechanics and strata control center, a center for coal water mixture manufacturing and a long-wall coal caving center. Furthermore, CUMT has complete facilities for culture, sports and living.

CUMT covers an area of 297 hectares with a floor space of 1,130,000 square meters (The Wenchang campus covers an area of 107 hectares with a floor space of 530,000 square meters. The newly-built Nanhu campus covers an area of 190 hectares with a floor space of 600,000 square meters.). Now, a modern university campus has emerged, with characteristics of efficient layout, complete infrastructure, stylish architecture, a state-of-the-art information network, picturesque settings and pleasant environs.

For the new century, CUMT has set down an overall development strategy. In the next ten years, the university will give priority to science and engineering, while also endeavoring to ensure harmonious development with other disciplines such as liberal arts, management, law and economics. The university will also emphasize discipline development, student education, scientific research, and social service as well as school management. This will ensure that CUMT takes the lead in these aspects, so that the university will become a world leader in the field of mining engineering, with a clear advantage in and unique focus on energy sciences and technology. The university recognizes the need to make strides in a number of interdisciplinary areas as well. Therefore, the mission of the University is to develop into a high-level multidisciplinary institution of both national and international standing, with a strong commitment to research.